During my adventures in the crafty blog world I've found myself drawn to projects made with the create a critter cartridge. The fun, whimsical animals always seem to be able to create an eye catching scene. Unfortunately I didn't have create a critter. That is until Michael's ran their sale this week! I am now a proud owner, I also picked up Winter Frolic.
This is my first project with my new cartridge. All of the paper is scraps from my stash except the background piece. That's some Bazzill Blank Check I had lying around.
I popped the gator and photos and added the monkeys to take the place of the butterflies in the sketch. One of the monkeys was cut out with the flip button on. I only cut out two layers of the tree and three of the gator (I colored the eye and nose holes with a pen instead of cutting the base layer).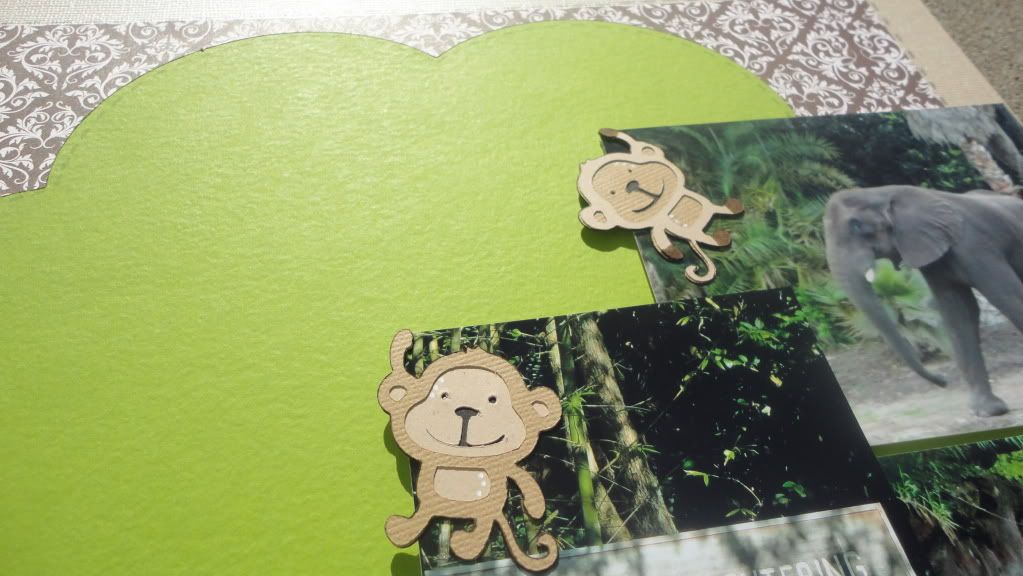 The Details:
Cricut Create a Critter
Tree 10 3/4"
Pond 3"
Gator 1 3/4"
Monkeys 1"
Bazzill Blank Check
Stash/Scrap Paper
Pop Dots
Challenges:
Die Cuttin' Divas
- Zoo Crazy
Frosted Designs
- Sketch Along Tuesdays Layout Sketch #23