What little monster wouldn't want to be a pirate for Halloween? This little guy sure does. He was supposed to be a bag but I didn't realize I had the card button pressed (oops!).
I used Mini Monsters to cut my card at 11" (fit to page). His pirate hat is cut from Pooh and Friends at 5" and outlined in black glitter glue.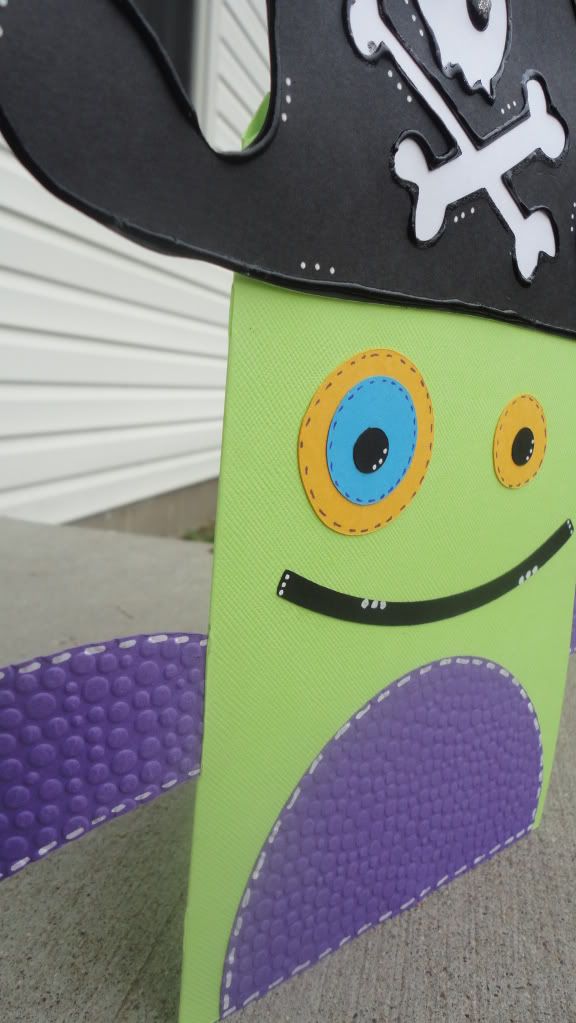 The Details:
Bazzill Lemonlime
Stash/scrap Papers
Violet Zig Pen
Snow Recollections Pen
Tiny Bubbles Cuttlebug Embossing Folder
Black and Silver Glitter Glue
Mini Monsters - Treat Bag 1 - Card - 11"
Pooh and Friends - 100 Acre - Icon - 5"
Challenges:
Wee Memories
- No Pattern Paper
Getting Cricky
- Halloween
Fantabulous Cricut
- It's A Pirate's Life
Shopping Our Stash
- No Coloring Allowed
*added 12/28/11*
Cooking With Cricut
- Year in Review - 2011 Favorite