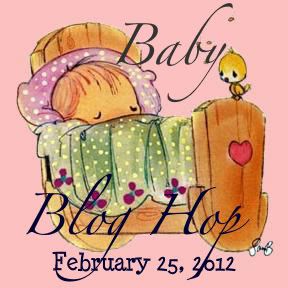 If you're here from Evila's blog, you're on the right track. If you would like to join us from the beginning head over to www.bellascrapbookdesigns.blogspot.com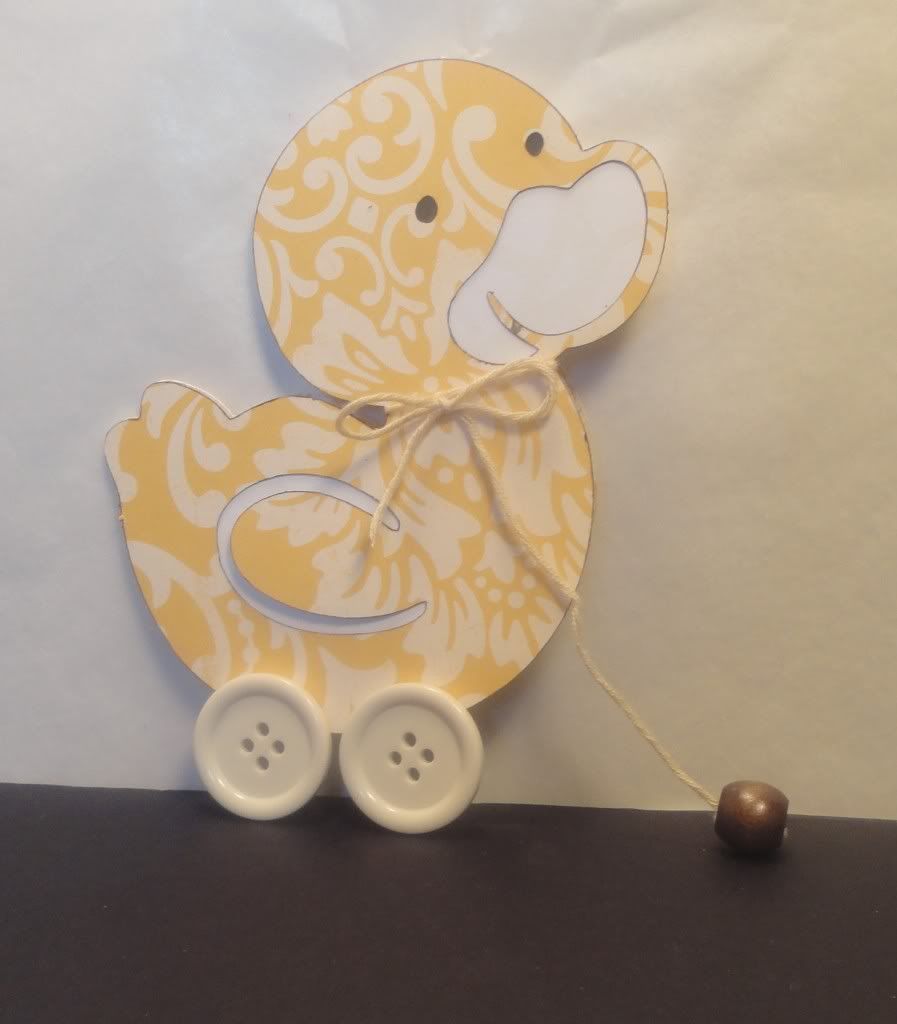 I kept my card pretty simple but elegant by using Pink Paislee and October Afternoon papers. The thread is We R Memory Keepers Sew Easy Brown. I just used a maker for his eyes and the buttons and bead have been floating around my craft room for years!

This duck comes from Sesame Street Friends Cricut cartridge. I used my gypsy to weld together two bases. I was originally going to use the backs of each of these papers until I turned the top duck over to add glue and decided I really liked how the pattern ended up on that side. So in a sense he's backwards, but he's beautiful. The images were cut at 4.06".
Thank you so much for stopping by today. I'd love if you became a follower (and if you're a Cricut lover you'll definitely want to follow me as I have a birthday giveaway coming up real soon).
1. Sylvia-
http://www.bellascrapbookdesigns.blogspot.com/
2. Sandra-
http://365daysofcricut.blogspot.com/
3. Sandy-
http://thecraftycreationspot.blogspot.com/
4. Patricia-
http://creativediva98.blogspot.com/
5. Gaby-
http://www.gabycreates.com/
6. Anita -
http://www.anitaandbugs.blogspot.com/
7. Eva -
http://evasscrapsncards.blogspot.com/
8. Veronica -
http://mommyscraftycreations.blogspot.com/
9. Diana -
http://www.daisylovecreations.blogspot.com/
10. Esther-
http://forthejoyofcreating.blogspot.com/
11. Pam ~
http://mzlavr2.blogspot.com/
12.Evila -
http://www.frenchconnectiondesigns.blogspot.com/
13.Tonya -
http://www.ittybittyladybugs.blogspot.com/
<YOU ARE HERE
14.Zenita -
http://www.scrappinwithz.blogspot.com/
<<<YOUR NEXT STOP
15. Jearise -
http://lorbysworld.blogspot.com/
16.Jamie -
http://myamusinglife.blogspot.com/
17. Vicki -
http://mawmawsthoughts.blogspot.com/
18.Alina -
http://www.neverstopscrapping.blogspot.com/