Thank you for joining us for our new challenge! We loved looking at all the wonderful Valentine's Day projects! We appreciate you joining us and hope you will join us for this next challenge!
Theme: Shape Card!
Create a new card using a shape no squares no rectangles!
Here is my project.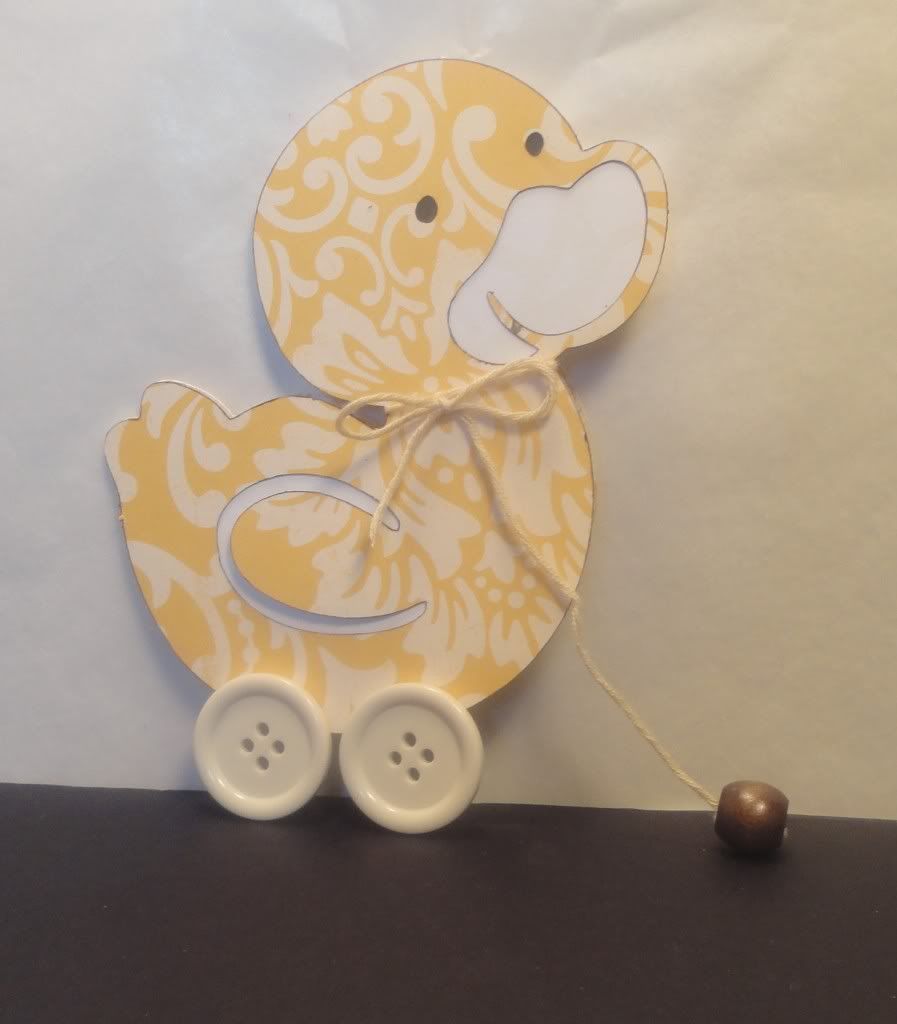 I kept is pretty simple but elegant by using Pink Paislee and October Afternoon paper. The thread is We R Memory Keepers Sew Easy Brown. I just used a maker for his eyes and the buttons and bead have been floating around my craft room for years!

This duck comes from Sesame Street Friends. I used my gypsy to weld together two bases. I was originally going to use the backs of each of these papers until I turned the top duck over to add glue and decided I really liked how the pattern ended up on that side. So in a sense he's backwards, but he's beautiful. The images were cut at 4.06".
Submit your new project for a chance to win a prize!
Challenge Starts today February 22 and runs until March 7, 2012.
Follow the rules then submit your new project over at the
Looking forward to seeing your creations!
Only entries that fit the challenge guidelines will be entered to win the prize!
Some Rules to keep in mind while playing along:
Project submissions must be new, no back linking
CCR must be mentioned in the description with a link back to here
Entry must fit theme to be qualified for the prize
Prize must be claimed within 2 weeks
Please link your project posting not just your blog
You have until March 7, 2012 to enter your project.
Here is the Line Up for some great inspiration: