I took the
10 minute craft dash challenge
and actually completed it! To be fair I had to do it twice. The first time I was too disorganized and panic-stricken. But I got my act together and created something I actually like!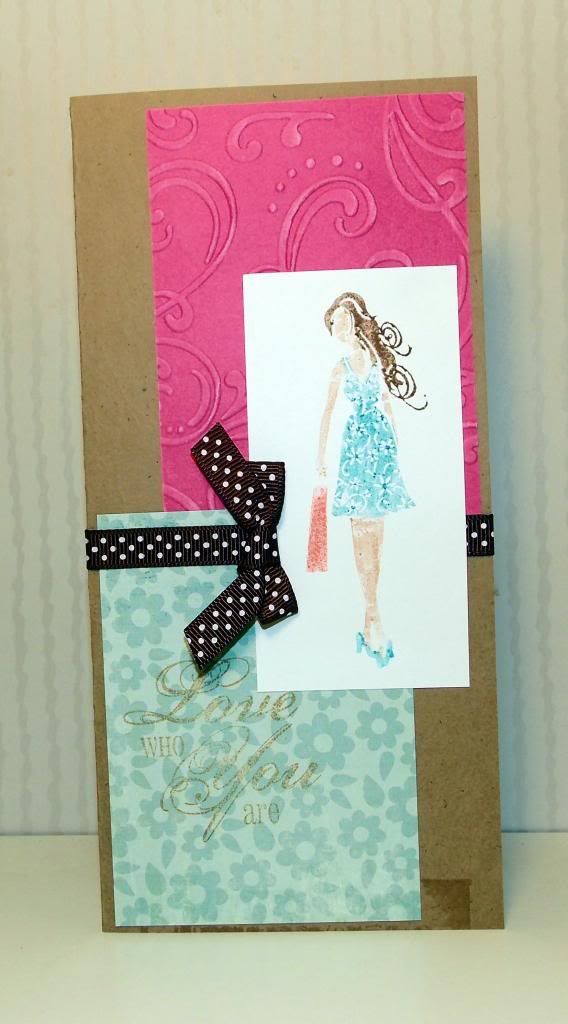 I used Close To My Heart stamps and Tim Holtz Distress Markers on my image. The DP is MME, the ribbon is American Crafts and the cardstock is Recollections. I used my Creative Cutter Room bow maker to quickly tie my perfect little bow. The pink paper is embossed with a Sizzix folder and highlighted with Picket Fence Acrylic Paint by Ranger.
I created my card in 9 minutes 20.6 seconds.