For the next two weeks at Pause Dream Enjoy Challenges we're challenging you to make a project that is MAINLY RED!
Prize $15 Gift Cert. to
The Robin's Nest
I had a hard time with this challenge. Red isn't a color I use a lot of. So after some thinking I came up with this naughty valentine!
This is not only a door hanger, it's a card too! Here's the inside: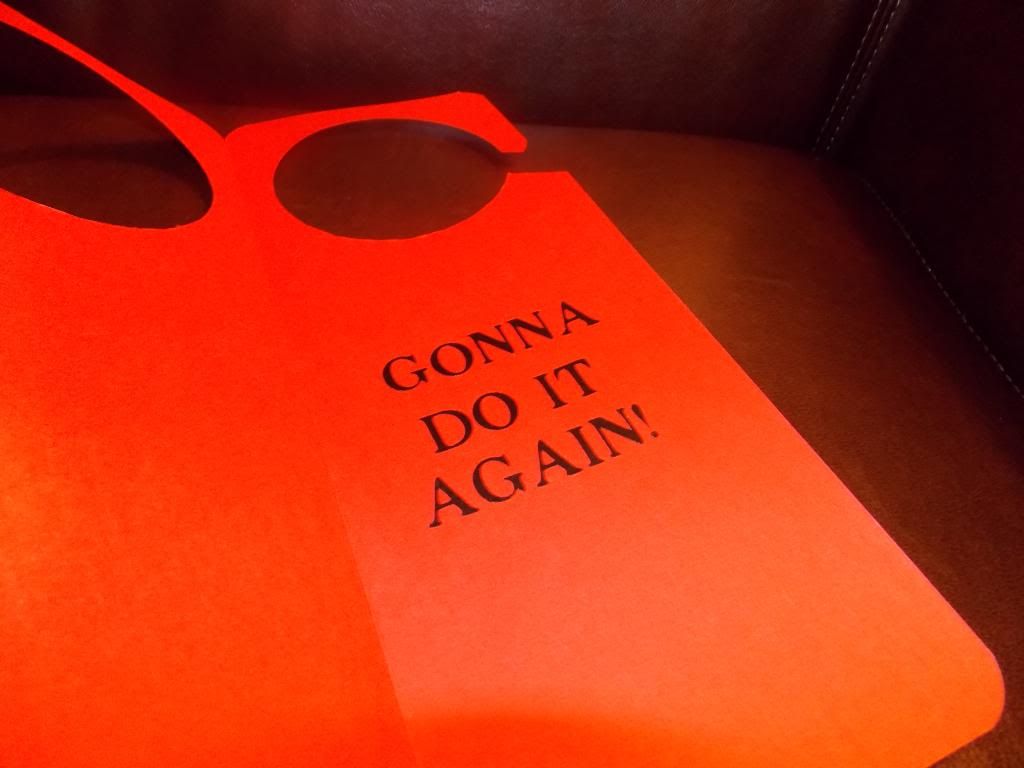 Before putting it an envelope I hand wrote "Wishing you a happy Valentine's Day again, and again, and again!"
A few details: I used vinyl for my details instead of paper since I was using my Cricut and needed to cut my letters pretty small.