As soon as I saw Emma's
Throwback Thursday Challenge
at My Creative Time I knew exactly what I was going to do. Our family took a trip to Disney World in July. In preparation for that trip I made and bought a number of toys/activities to keep my (then) 2 year old daughter busy on the plane. One of my brilliant ideas was to make magnetic paper dolls using the Everyday Paper Dolls cartridge. So I bought the cartridge and a cute little lunch box tin to store them in. I cut out a doll from flesh colored paper and magnetic sheet glued them together and totally forgot about the project!
Here we are 5 months later and it's time to FINALLY finish this fun project for my now 3 year old.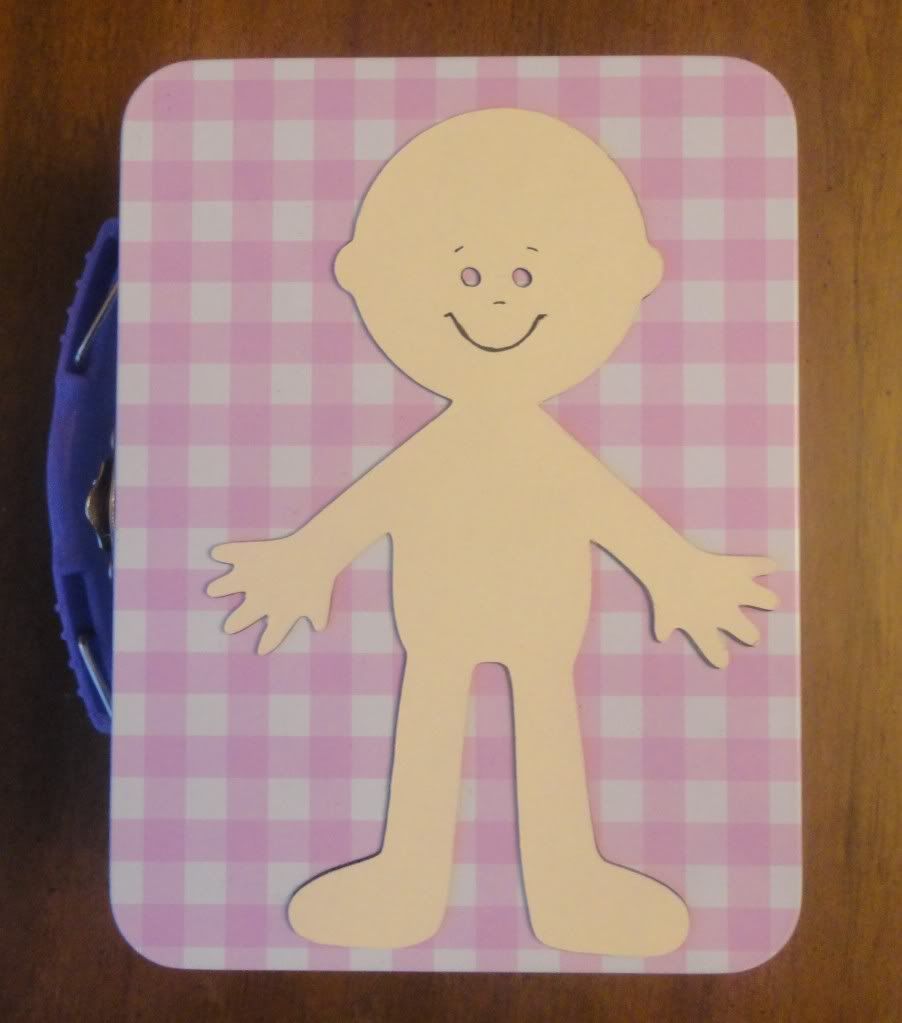 As you can see I just stuck the doll to the outside of the tin and all of her clothes/hair/accessories are inside.