Welcome to Erica's Craft Room
25 Days of Christmas,
with 25 Cricut projects a day.
Don't forget to stop by Erica's blog for 24 more projects
today . . .
and every day in December.
For my second project today, Made With Kids, I want to share with you the North Pole Breakfast I created for my children. I saw this idea on Pinterest and immediately started to think of what I would do for my kids.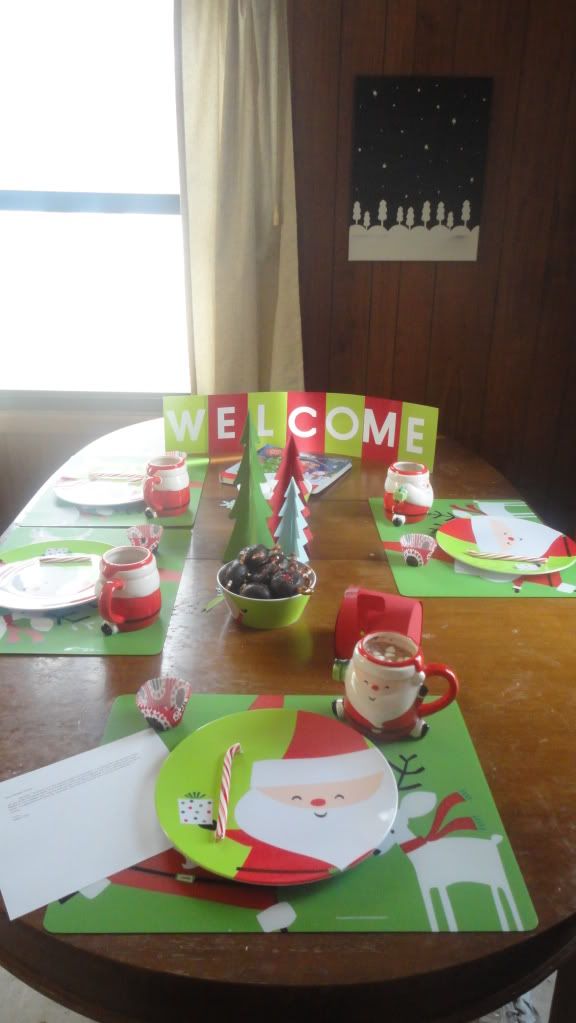 For decorations I used my Winter Woodland cartridge to cut the 3D trees I used for the centerpiece. Tree1 was cut using the fit to page feature and Tree2 was cut at 9" and 7". I added glossy accents and course glitter to the blue tree.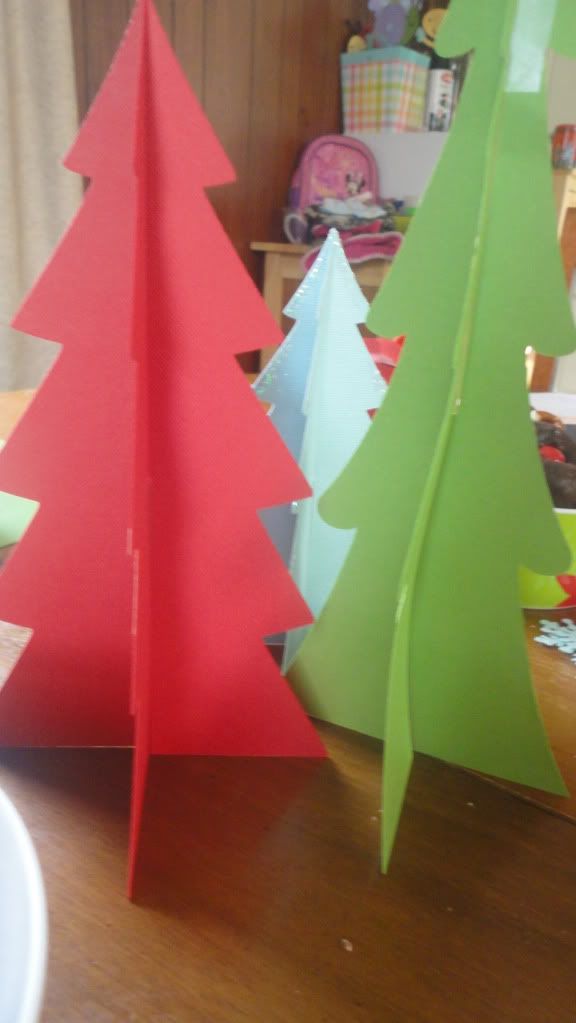 The welcome sign is cut using font 2 on Nate's ABCs at 3 1/2". The red and green papers measure 4 1/2 x 6 1/2 and are simply glued together.
For the food signs I went back to my Winter Woodland cart and cut Snowflake 2, 3 and 4 at 3". I layered snowflakes 2 and 4 with a pop dot and added bling to both flakes.
The banners are simply hand cut and written.
I called the powdered sugar doughnuts snowballs and for the chocolate covered ones I added a red M&M to the center and broken mini pretzel twists for antlers and called them reindeer bites.
We also had hot chocolate with marshmallows and candy cane stir sticks.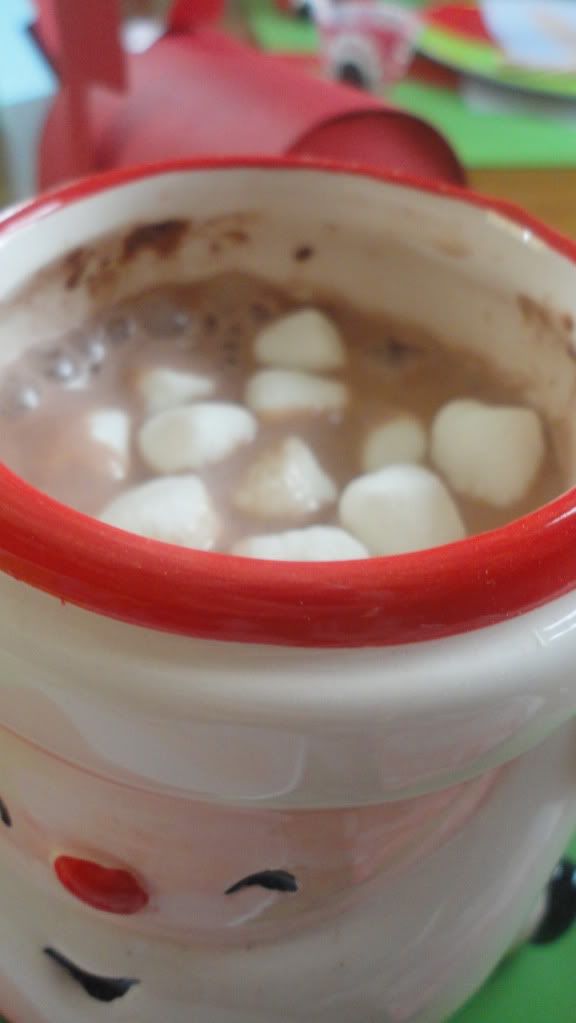 In the cupcake liners are 1 peppermint kiss (from Santa), 8 chocolate chips (from the reindeer) and 1 red M&M from Rudolph.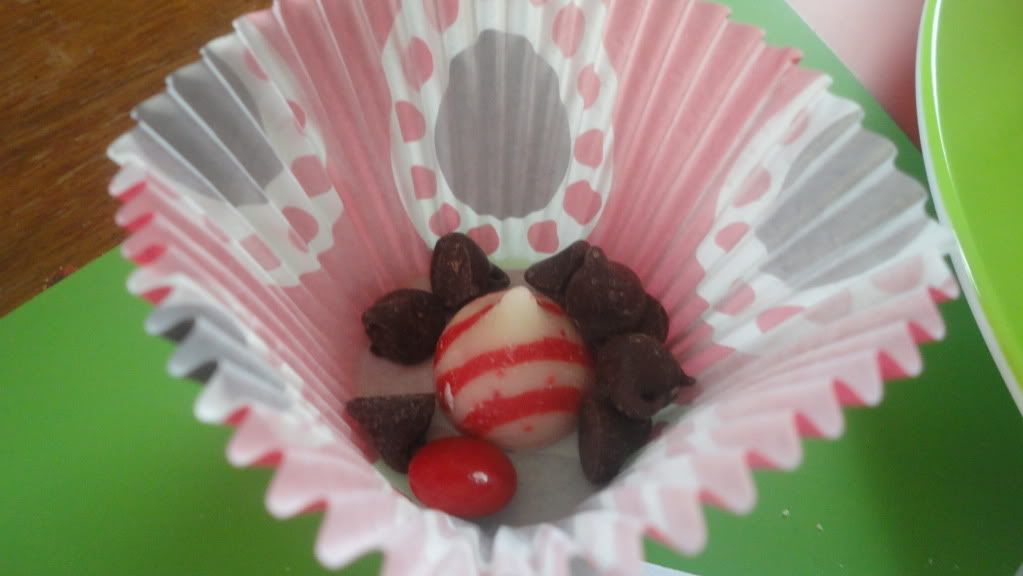 I found the pattern for the mailbox
here
. Inside was a personal note from Santa and a pair of socks for each of them.
We held our breakfast the day after Thanksgiving and had so much fun. My 3 year old lit up when I told her Santa had left us a surprise in the dining room. This will definitely be a family tradition!