Welcome to My Cricut Craft Room's
100 Cricut Cartridge Blog Hop
You should have started
at
if not please start at the beginning
Be sure to visit Erica's Blog
tomorrow for over 50 NEW projects that you did not see today . . . a
lso make sure to follow Erica's blog so you will know when she has contests, prizes, challenges, swaps & special online coupons.
Don't forget to comment along the way on all of the blogs today and tomorrow to be entered to win the Cricut cartridge that Erica is giving away today.
Winners will be announced on her blog on Tuesday!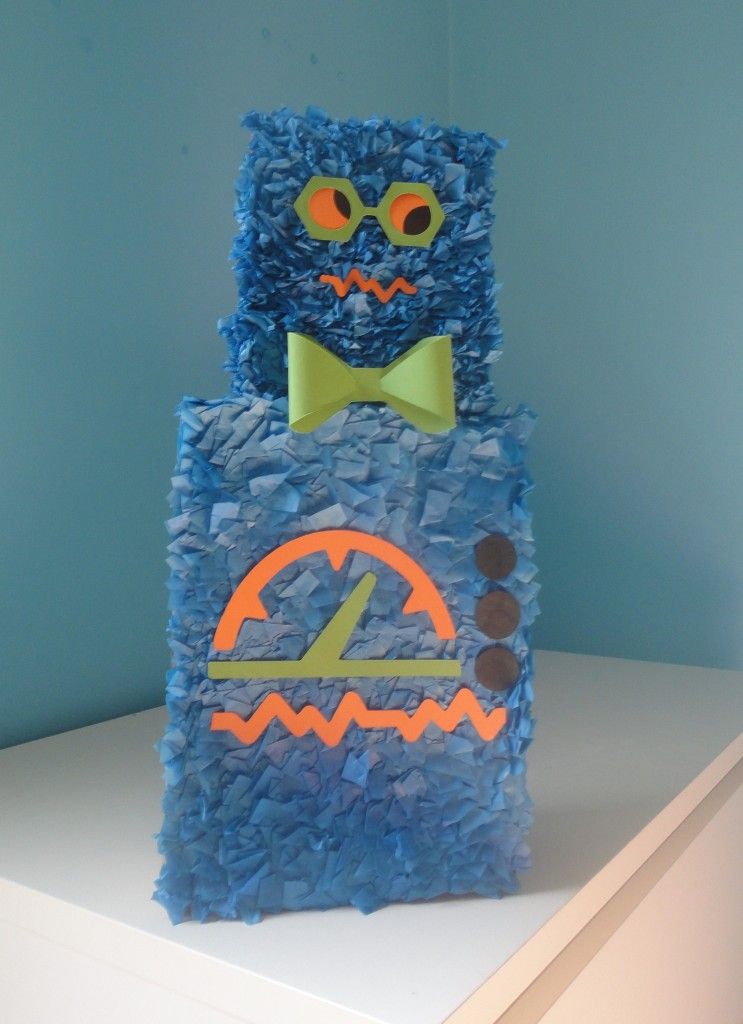 For this hop I combined Robot Party and Sweet Tooth Boxes. When deciding what to make I knew I didn't just want to make something off the box for Robot Party. So I put my thinking cap on and played around with my Gypsy until I came up with this piece-meal idea. I took pieces from 4 different cuts on Robot Party and 1 cut from Sweet Tooth Boxes.
These bits are the base of my robot. I took blue tissue paper and cut it into 1" squares. Then I found two small boxes that when stacked resembled a robot. I believe the bottom one is an Amazon box and the top one is a toddler shoe box. Bonding Memories from
Close to My Heart
was the PERFECT adhesive for this project. When this glue turns from blue the clear you're ready to work. It stays sticky for a long time giving you plenty of working time. I also use this glue to re-stick my Cricut mats. It works amazingly well.
To apply the tissue paper I just scrunched up the squares and stuck them down. I rotated the box as I worked to give him a bit more texture.
I used foam adhesive to apply all of his features.
Cut List:
Robot Party
Eyes - 2.88" - came from the glasses
Mouth - 7.47" - came from one of the faces
Belly Parts - 19.24" - came from one of the bodies
Large Zig-Zag - 4.06" - came from battery place card
Sweet Tooth Boxes
Bow Tie - 7.24" - did you know this cute little bow was on this cart?
Your next stop is Mary