Have you heard of
Child's Play Challenges
? They're a scrapbook challenge blog where the focus is kids! All of there challenges are inspired by kid things like books, games, toys and crafts.
For the DT call you need to create a layout with this toy as the inspiration.
Here is what I came up with.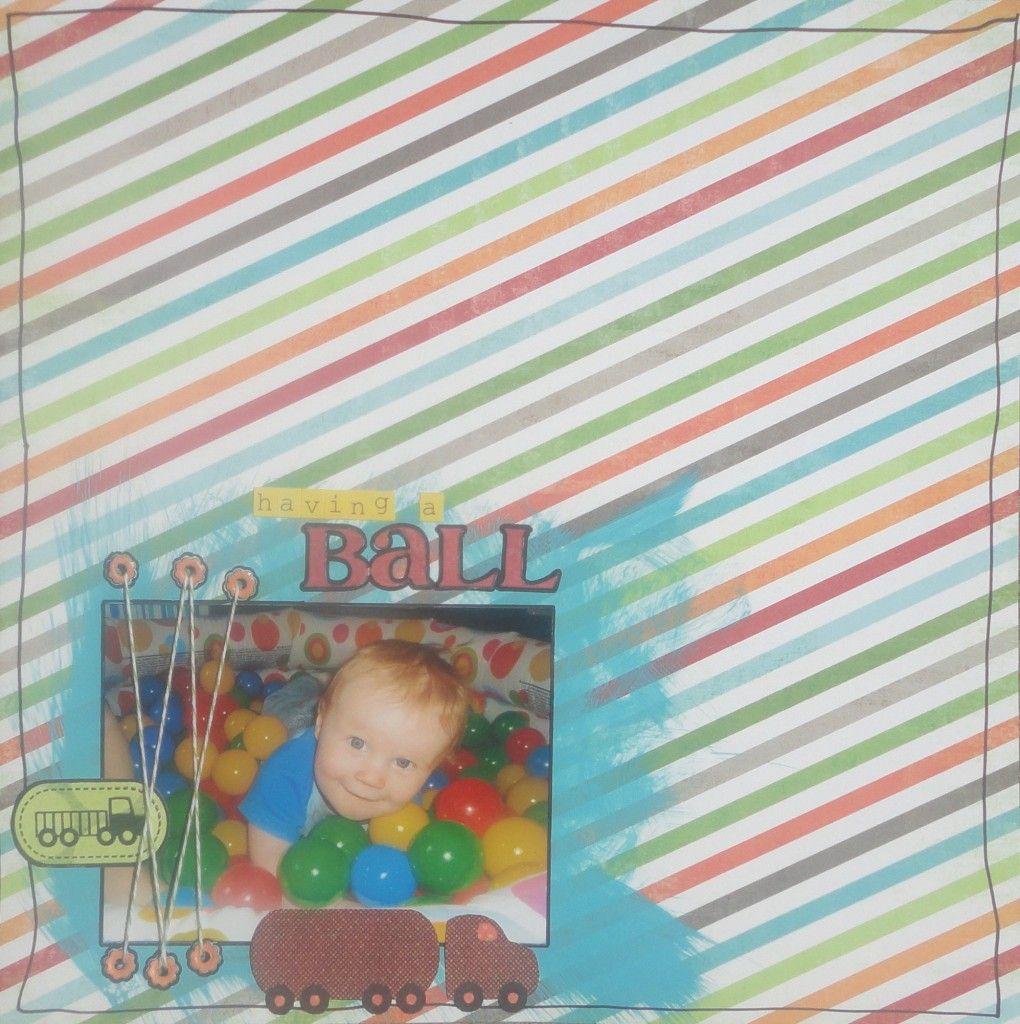 I took my ques from the colors, wheels and balls.
If you would like the apply for the DT call you can find all the details
here
.