I'm having so much fun playing along at
Child's Play Challenges
this month! The inspiration book this month is "Where The Wild Things Are".
As soon as I saw the challenge I knew I was finally going to scrap the over-priced souvenir photo we bought at our safari breakfast at Tusker House in Disney's Animal Kingdom.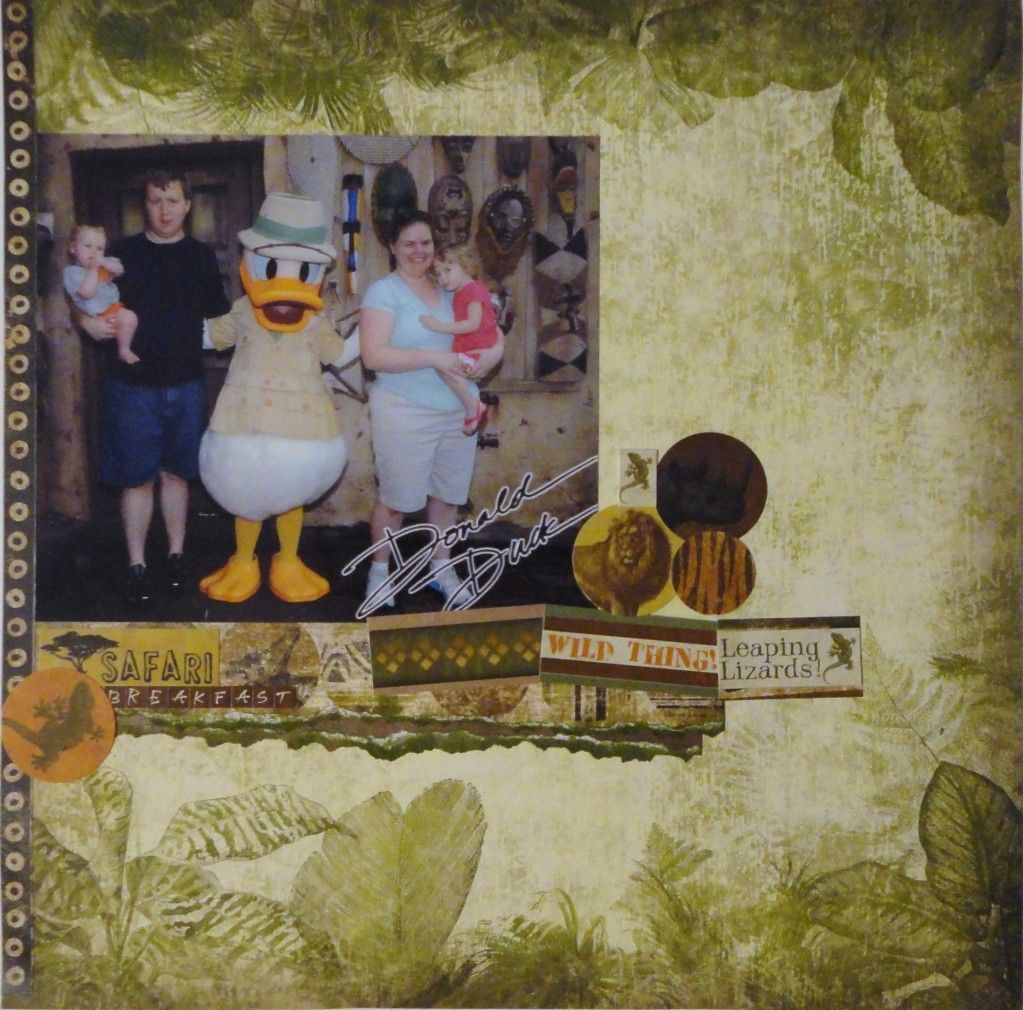 I used BoBunny's Zoology collection.
*Don't you just love how I had to turn my back to Donald. My daughter was scared out of her mind! They both cried every time one of the character's came to our table.