Hello and welcome to another challenge with Creative Cutter Room. We'd like to thank all of you that joined us for our last challenge. It was great seeing your super cute chicken projects. We hope you'll join us for our newest challenge.
Theme
Summer Time!!
Here is the layout I created using Doodlecharms (sun) and Mickey Font.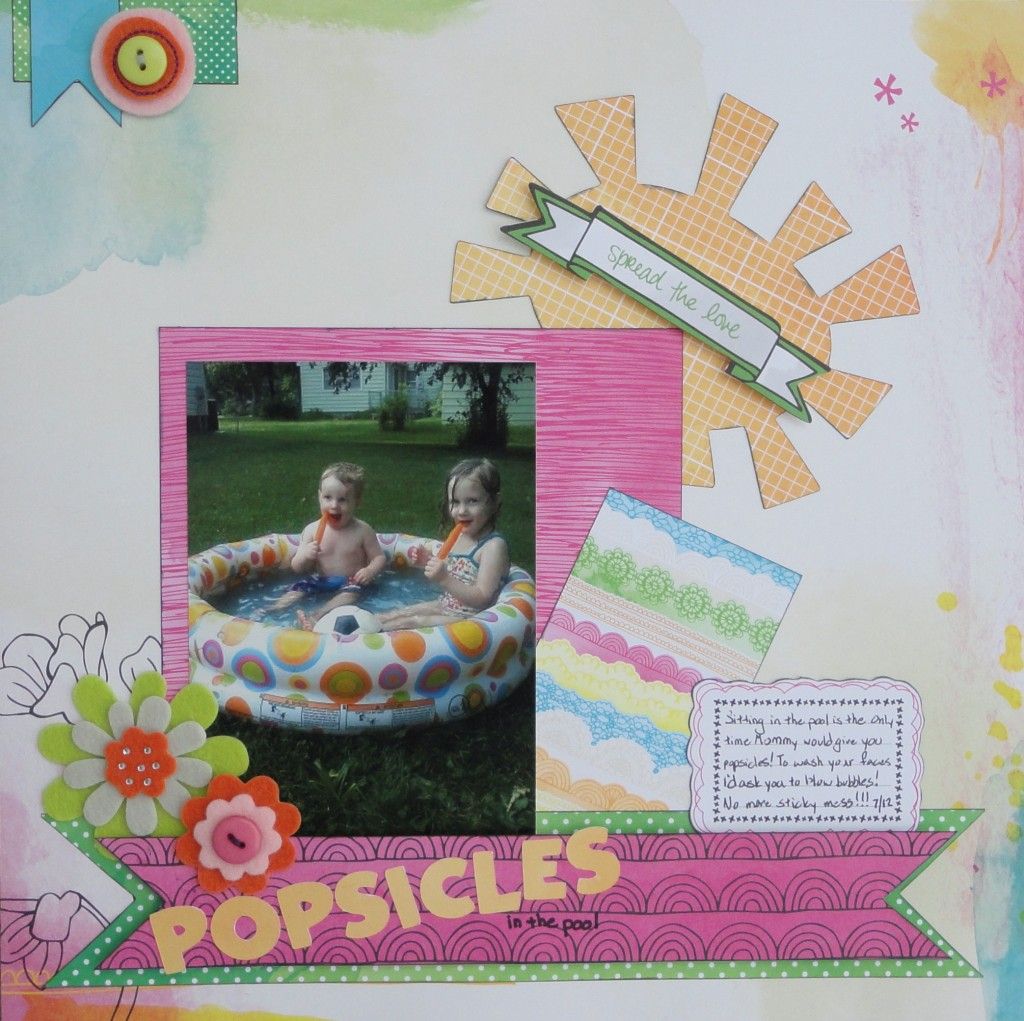 The only time my kids get popsicles is when they're swimming! This way the sticky mess is cleaned up right away, by them. I even ask them to blow bubbles in the pool to clean their faces! The only down side is that my daughter thinks she gets "ice cream" every time she puts her swim suit on!
The papers are Amy Tangerine Sketchbook and the felt embellishments are Basic Grey Woolies. All the papers are outlined in black to really help the bright colors pop.
We hope you will join us and Submit your new project for a chance to win a prize!
Today we have a special sponsor! Catarina from Docerela Creations has donated a SummerTime Stamp set to the winner of this challenge!
Thank you Catarina!
THE PRIZE
Challenge Starts today July26 and runs until August 8.
Follow the rules then submit your new project over at
Looking forward to seeing your creations!
Only entries that fit the challenge guidelines will be entered to win the prize!
Some Rules to keep in mind while playing along:
Be a Follower of the CCR
Project submissions must be new, no back linking
CCR must be mentioned in the description with a link back to here
Entry must fit theme to be qualified for the prize
Prize must be claimed within 2 weeks
Please link your project posting not just your blog
Please comment after linking
You have until August 8, 2012 to enter your project.
Here is the
Line Up You for some great inspiration: