Have I told you that my craft room locks from the inside? I love that feature.
Recently (30 minutes ago) my kids were bouncing off the walls and each other creating more noise and chaos than I could I handle. So I sent everyone to their rooms, allowed my husband to stay in the living room and locked myself in my craft room.
I didn't really know what I was going to do in there so I started looking for challenges to enter. I found a few back to school ones and whipped up this clean and simple card.
I used Nate's ABCs (3") to cut the pencil. The paper is created using my Martha Stewart score board. Martha also slapped her name on the punch I used to create the boarder.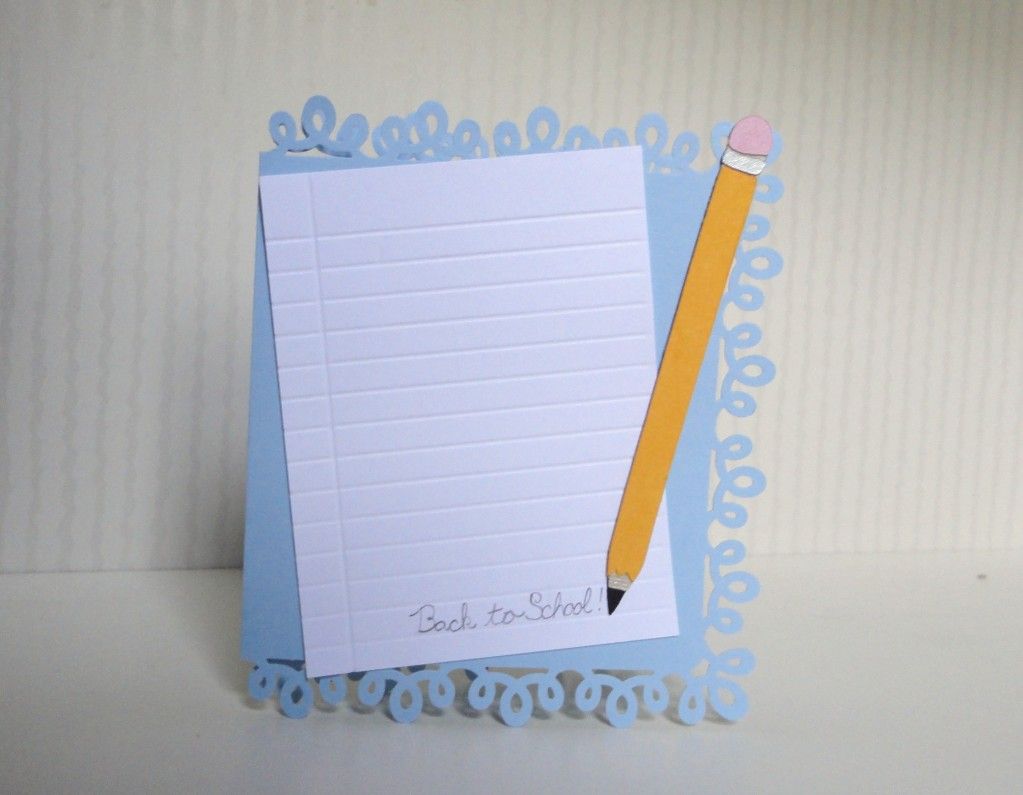 Fantabulous Cricut Challenge Blog
CAS-ual Fridays
Exploring Cricut