to the Center Step Card Blog Hop
Thanks so much for hopping along with us today. If you came from our lovely hostess Ashley then you're on the right track. If you just stopped by to check out my card I invite you to hop along with us and see what the rest of the talented line up has created.
If you're like me you've never created a center step card before. In fact, I had to Google what they were! After perusing Google Images I decided on a general concept for my card. Once I pulled it apart a few times and added and subtracted a few elements I came up with this:
I used the Bright Side collection by Lawn Fawn for most of the paper. The yellow check paper is Recollections and I don't know who the manufacturer of the wood grain paper is. The stamps come from three Lawn Fawn sets Critters in the Forest, You've Got Mail and Gnome Sweet Gnome.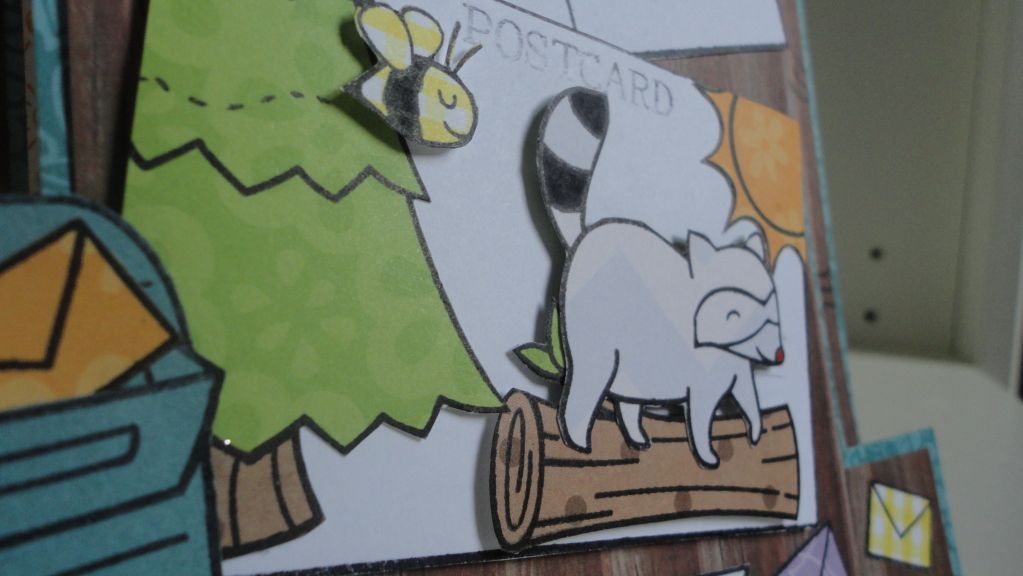 I used 1/16" foam adhesive on both the postcard itself, the bee and the log and raccoon.
The mailbox is mounted with 1/4" foam adhesive. I cut a slot in the image to insert the envelope into.
I really hope you enjoyed my card today and I encourage you to give a center step card a try! Be sure to leave a comment here and at every stop along the way to be eligible for the $20 Michael's or JoAnn's gift card that is being given away.
MICHELE
Use It Tuesday - Scraps - All but the base sheet of cardstock came from my scraps pile (I'm such a hoarder)