This weeks challenge at
Fantabulous Cricut
is all about bugs!
I knew right away that I wanted to use the jar/branch cut from Doodle Charms. I've had this cartridge for a long time and never really used it. I didn't really like any of the bug cuts on this cartridge so I went browsing through my library and came across a very cute little caterpillar in Pooh and Friends.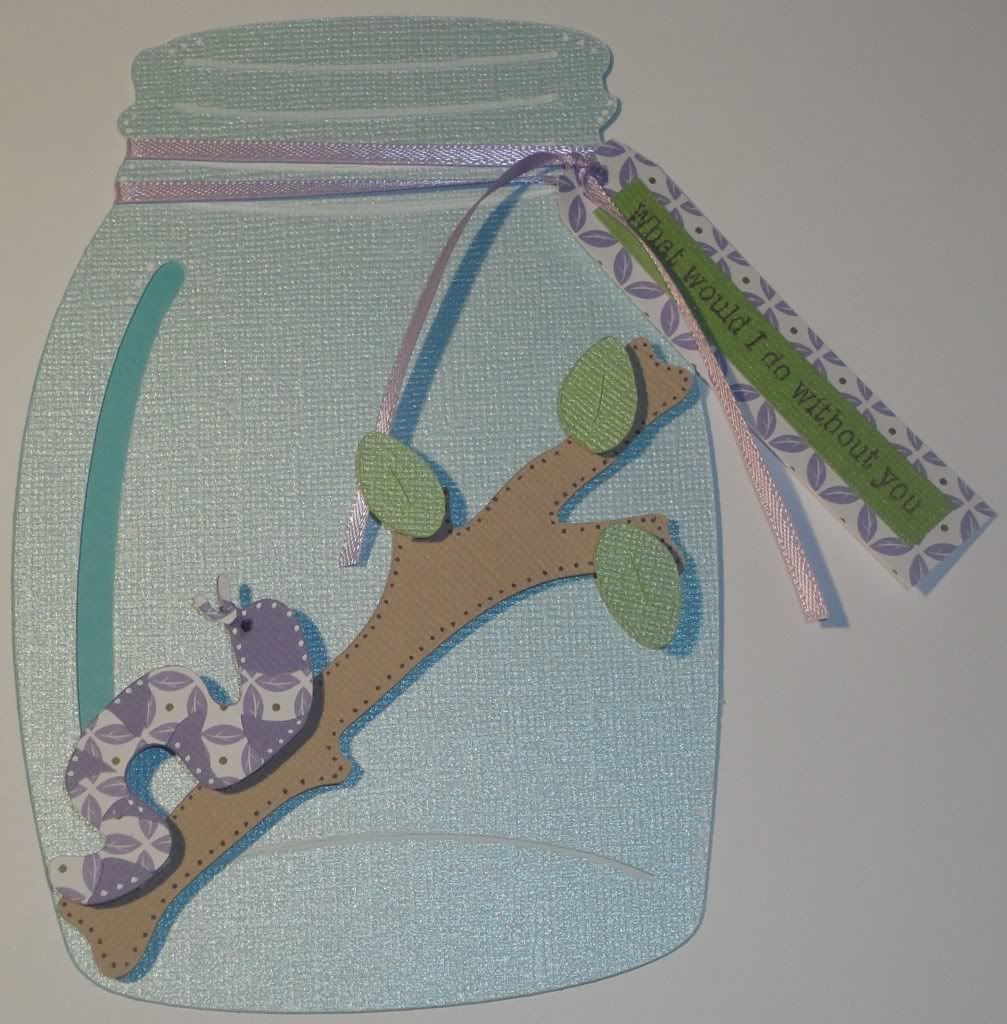 The jar/branch are cut at 6". I used textured paper by Bazzill on both. The jar and the leaves also have a shimmer to them.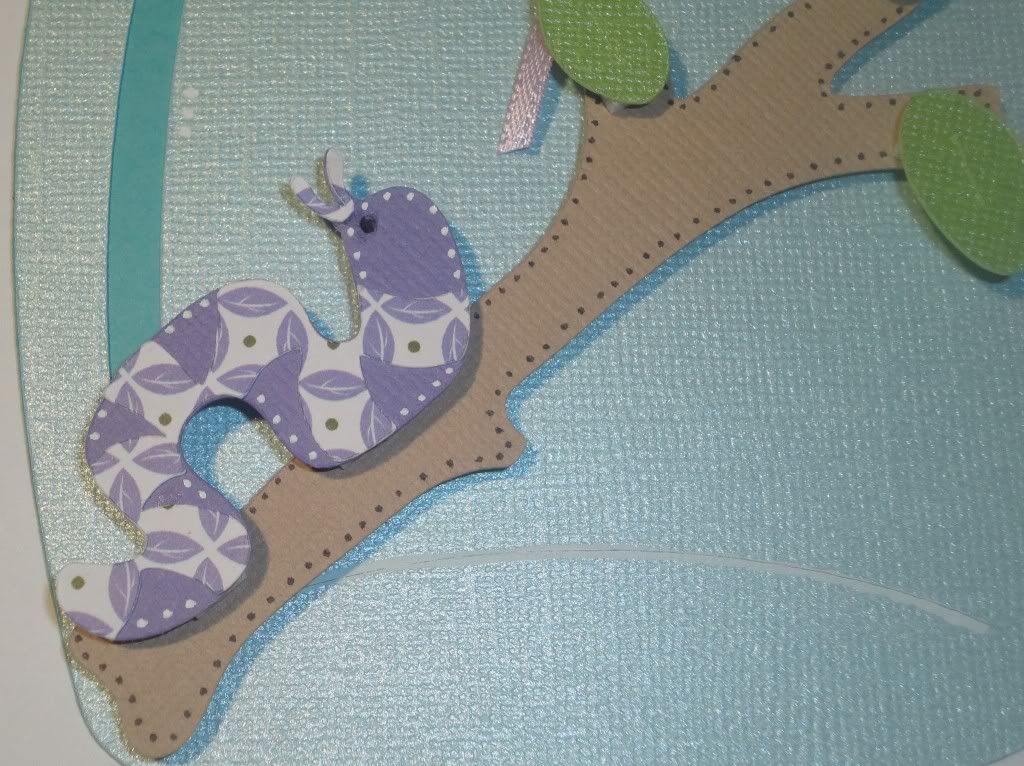 The caterpillar is cut at 1". His base layer is textured Bazzill paper and his stripes layer is a pattern paper I've had lying around for years.
As you can see I used foam adhesive to pop up the branch, leaves and caterpillar. I used ribbon from Michael's to tie on the tag with the stamped sentiment "What would I do without you". I then took my white and brown pens and did some doodling and highlighting and called it good. I'm really happy with how it turned out!
I'm also linking this project up at
Getting Cricky.