Are you looking for new sources of inspiration? Do you want to meet some new blogging friends? Then head over to
Getting Cricky
and take part in Kristal's
Link Up the Love Party
. This is a great way to find new blogs, share your blog, and encourage the love all over blog land!
This is my first link party and I'm so excited to participate. If you've never taken part in a link party I encourage you to give it a try. It's very easy, Kristal tells you exactly what you need to do.
Part of spreading the love is sharing your gratitude. I'm so grateful for my husband. He supports my crafting 100% and gladly takes our kids so I can have quiet, mommy free time to do what I love.
Now my blog is VERY new (I started it on Friday) so I don't have a lot of projects posted but my favorite project that I've done recently is also the one that made me decide to start this blog.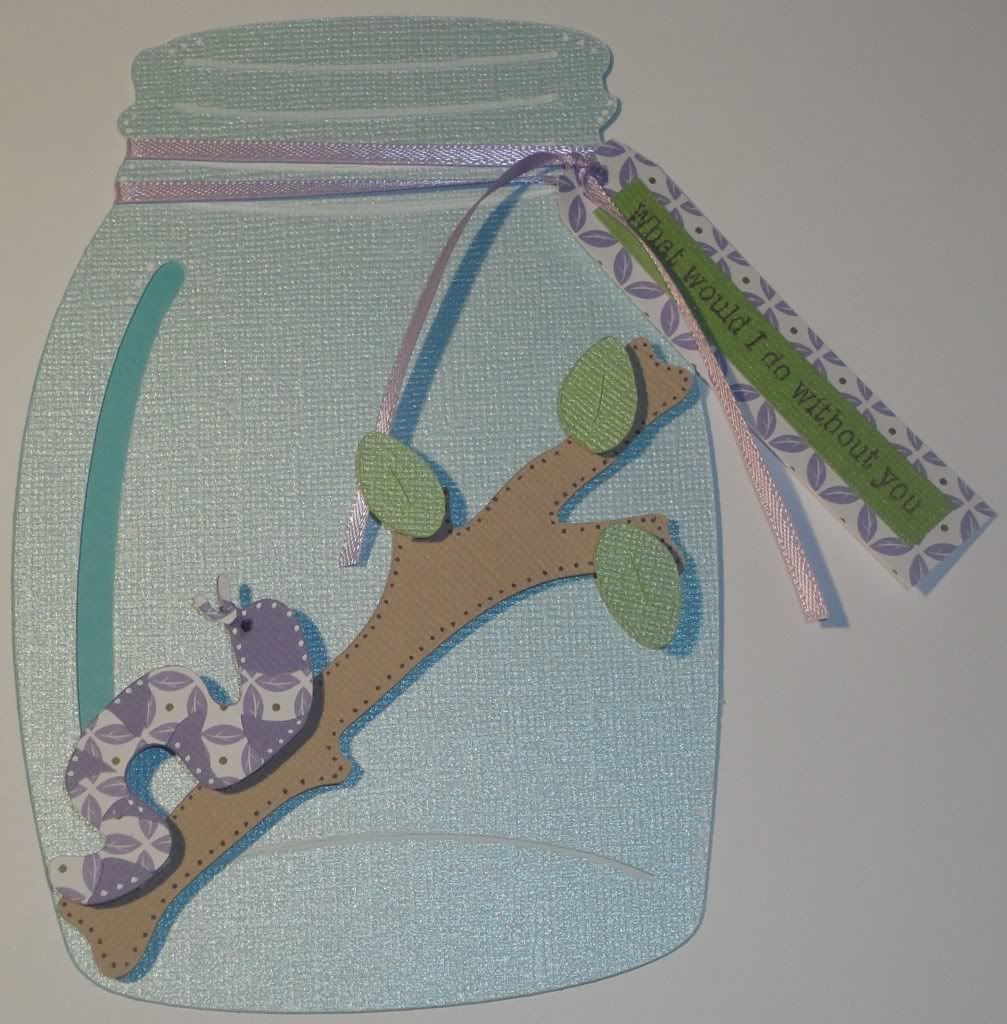 Bug Jar Card
showcases my style perfectly. I like things that are whimsical and simple. It's also a good showcase of what I'm trying to work on (adding detail, texture and depth).
Thanks for stopping by and I encourage you to get involve. These talented people have!