This weeks challenge theme at
Cooking with Cricut
is Smores and I really wasn't sure that I was going to do it. I looked through all of my cartridges and only found one that I could use. That cartridge happened to by Everyday Paper Dolls. I love this cartridge but the accessories cuts are really flat so I decided to challenge myself and see if I could take a simple cut and make it more impressive.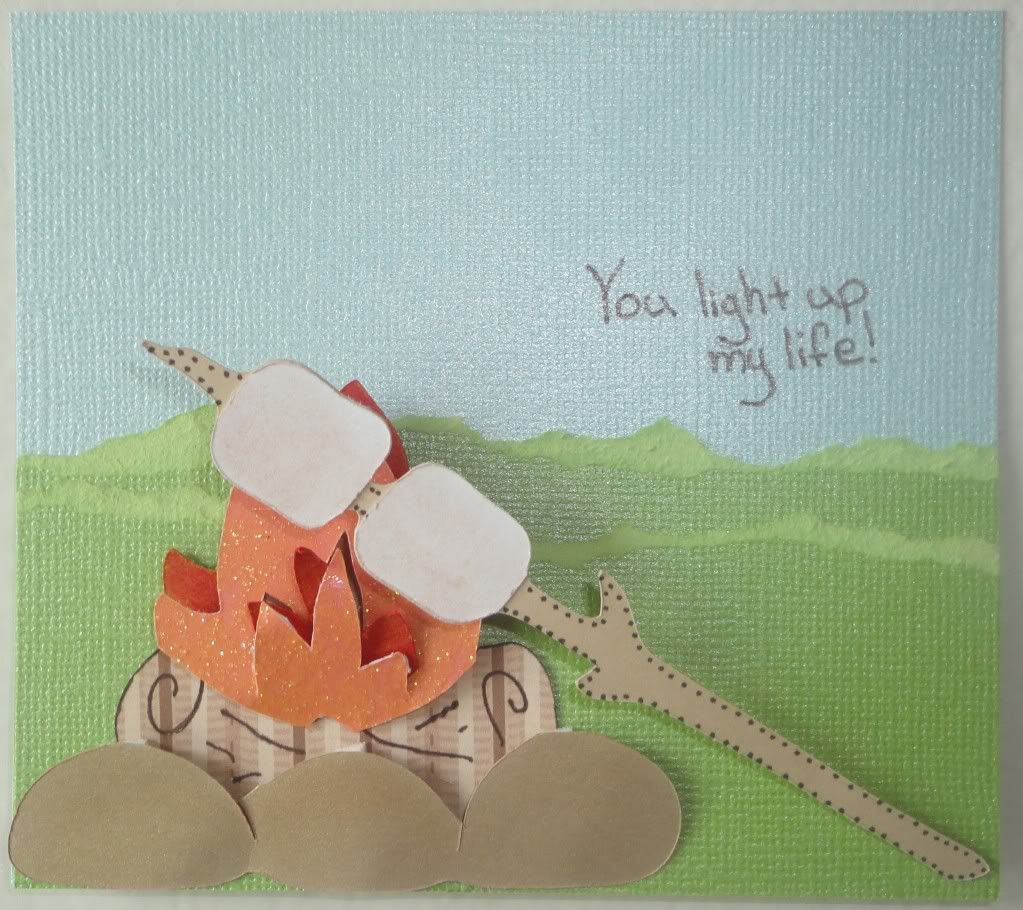 To make the campfire pop I cut it out 4 times, once each on red, gold, sparkly orange and patterned brown. I then cut out them elements of the fire that I wanted from each color. To add more interest I used chalk on the rocks and red fire. I also used my brown pen to highlight the log detail.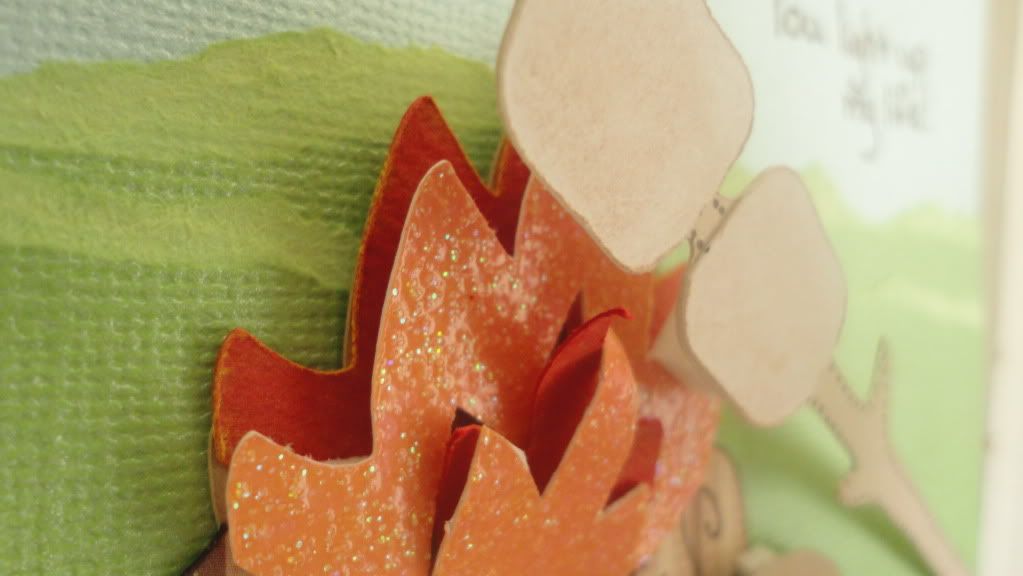 I assembled the fire on the gold rocks layer keeping the logs flat on the page. The red outside layer of the fire is also directly on the page. The orange fire was left intact and popped off the page with pop dots. I had cut out the inside layer of the red fire and placed it behind the inside layer of the orange fire after curling the tips of the flames. I decided the rocks needed more dimension so I cut them off and used pop dots only on the tops and glue dots on the bottom.
For the stick and marshmallows I simply cut the image out, used light brown chalk to give the marshmallows a toasted effect, doodled on the stick and used double pop dots under the marshmallow and glued the bottom tip of the handle to the page.
I tore the grass layer for more depth and hand wrote the sentiment. I'm really happy with how this simply cut turned out.
Bazzill Bling (green and blue papers I don't know their names)
Bazzill Basics, Almond Cream
Cardstock, Gold, Red, White
Inkadinkadoo Soft Tones Blending Chalks
Zig Writer, Chocolate
Everyday Paper Dolls, page 40