Creative Scrappers
sketch this week made me think of glimmer mist sprayed in blobs on a page. But I don't have any, I've never used it and I'm not sure I even like the look of it (that way). So I kept thinking. Then I remembered my dandelion stamps that I picked up at Archiver's when they had their 40% off one day sale (they really need to do that again, soon). So this is what I came up with.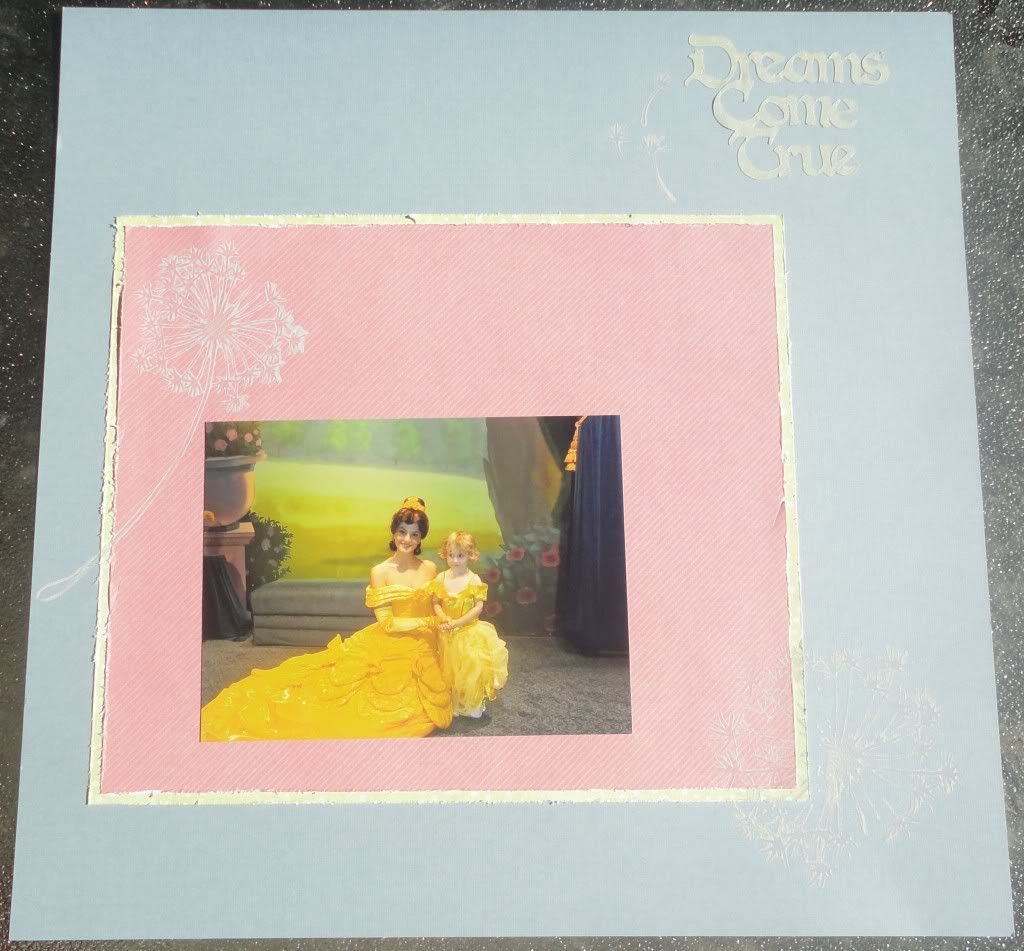 I used acrylic paint to stamp the images. I didn't have the color I wanted so I mixed up my own shade of grey.
I also used the paint on the title along with glimmer glaze. Distressing the paper is a new thing for me and I like the look of it.
The story behind the photo:
My daughter LOVES Belle. We watch Beauty and Beast at least 3 times a week. So when we went to Disney in July I bought her a dress to be like Belle. This was actually her second time meeting the princesses. Watching her meet Cinderella, Belle and Aurora for the first time is my favorite memory from Disney. Unfortunately my camera died just as she was walking up to Aurora (thank goodness for photo pass). The title means a lot too. On our second day at Magic Kingdom Kaitlyn and I were walking together and she turned to me and said, "Mommy, dreams really do come true." I was so touched by that, that it still brings tears to my eyes.
DCWV card stock Brights stack
Recollections Fashionably Chic paper stack
Stampendous Dandelion Wish set
Acrylic paint (black and white)
Dreams Come True cartridge