I used this sketch from
Sketchy Thursdays
to start working on my Disney World album.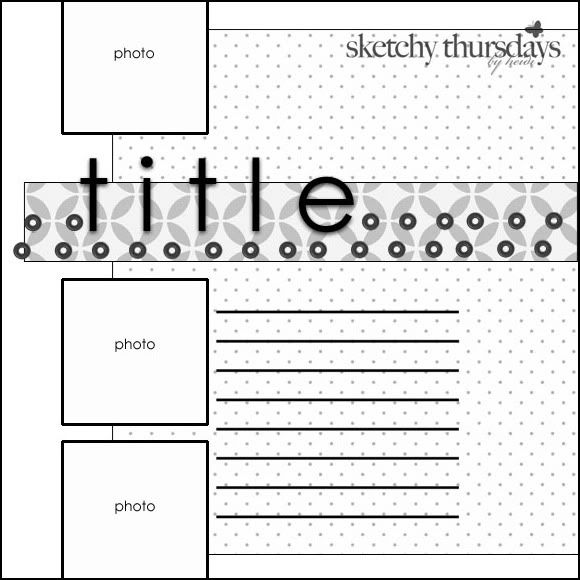 It's hard to believe that a month ago I was sitting in sunny Florida enjoying Disney with my family and in-laws from England. It was an amazing trip that every one enjoyed.
I had initally picked out three photos and some pieces of memorabilia to use, but the memorabilia just started falling into place and I liked what I ended up with so I glued it in place!
I think it will be a good introductory page for my album.
Red Bazzill Bling CS
Creative Imaginations Transparency
Creative Imaginations Rub-ons
Yellow Bazzill CS
Black CS
Mickey and Friends Cartridge