Welcome to Erica's Craft Room
25 Days of Christmas,
with 25 Cricut projects a day.
Don't forget to stop by Erica's blog for 24 more projects
today . . .
and every day in December.
I have two projects for you today. First up is this 6x6 card.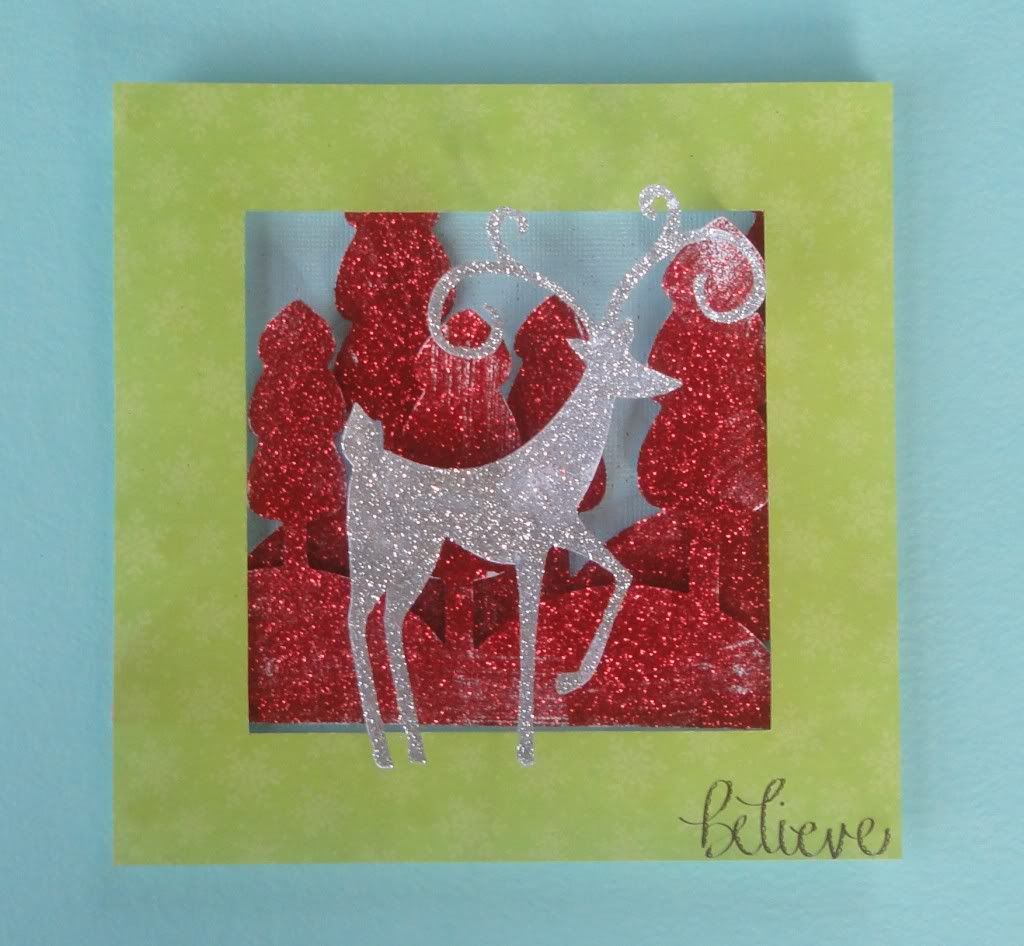 The supplies you need are:
colored cardstock for the background/sky
patterned paper/cardstock for the frame
white cardstock to cut your deer and trees from
silver and red glitter (I used Martha's)
mod podge/glitter glue
foam adhesive
Winter Frolic and Winter Woodland Cricut Cartridge
craft knife
paper trimmer
foam brush
Bo Bunny rub-on
1) Cut both the cardstock and patterned paper to 6x6.
2) On the back of your patterned paper draw a 5x5 square in the middle and cut it out with your craft knife.
3) On the front of your frame, in the lower right corner, apply your rub-on.
4) Cricut time! Using Winter Frolic cut the boarder on page 44 at 4" then cut in half with scissors. Using Winter Woodland cut Deer2 out at 4 1/2" with the FLIP button on.
5) Get ready to glitter. I used mod podge applied with a foam brush and Martha Stewart glitter.
6) Let's get layering. I used one layer of foam tape on half the boarder and two layers on the other half to give lots of dimension. Arrange these two pieces how you like. Apply 2-3 layers of tape to the frame depending on your preference. Apply 2-3 layers of tape to the body of your deer depending on how high your frame is and your preferences. Stick everything down (your deer will be applied to your tree boarder).
7) Admire your work and decide who gets your lovely card.
The post below is my second project for the day. I made a North Pole Breakfast for my kids!