Welcome to Erica's Craft Room
with 25 Cricut projects a day.
Don't forget to stop by Erica's blog to see 24 more projects today....
and every day in December.
For my made with kids project today I created a paper plate elf for my daughter to decorate.
First I painted the paper plate ivory. You could let your child do this step. The paint dries quickly if you apply it with a foam brush. I also had all of my cuts assembled for her but here again you could let your child glue them together.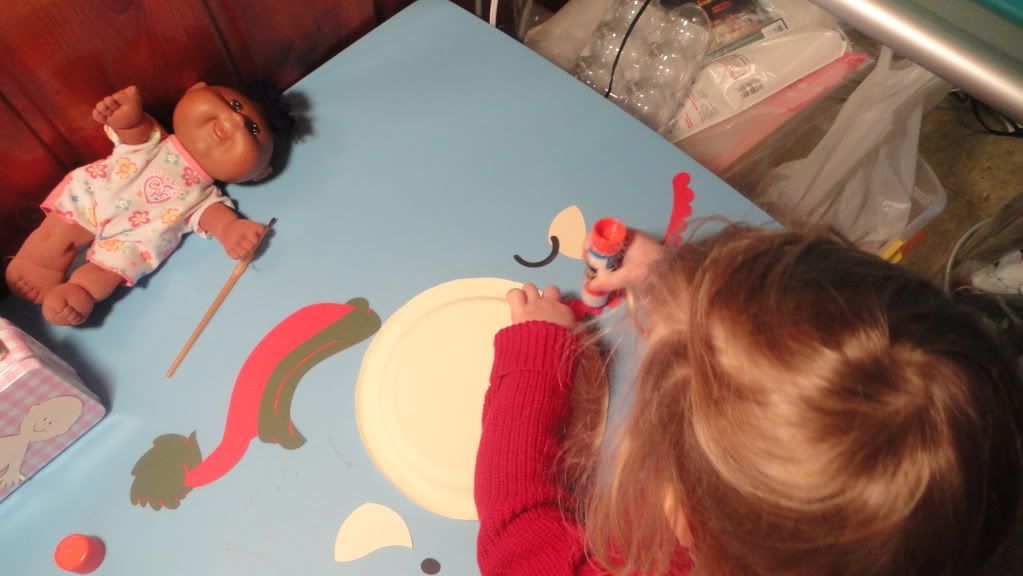 I don't have a cart with an elf cut on it so I used a lot of strange cuts to get my elf pieces. Here's the breakdown
Hat - Pooh and Friends - 4" - page 60 icon
Face - Create a Critter - 13" - page 68 layer 1
Collar - Create a Critter - 4" - page 38 accessory<s>
Ears - Winter Frolic - 11" - page 63 layer<s> - make this cut twice, use the large bird and flip him upside down
So you can see a little creativity on my part and artistic license of my daughter and you get this lovely piece of art.
Make sure to become a follower and leave a comment on this and all of my other 25 Days of Christmas posts to be eligible to win my blog candy - the Gingerbread Cricut Cartridge! You can find all the details
here
(scroll all the way down).