Welcome to Erica's Craft Room
with 25 Cricut projects a day.
Don't forget to stop by Erica's blog to see 24 more projects today....
and every day in December.
Today's project is a food item/gift.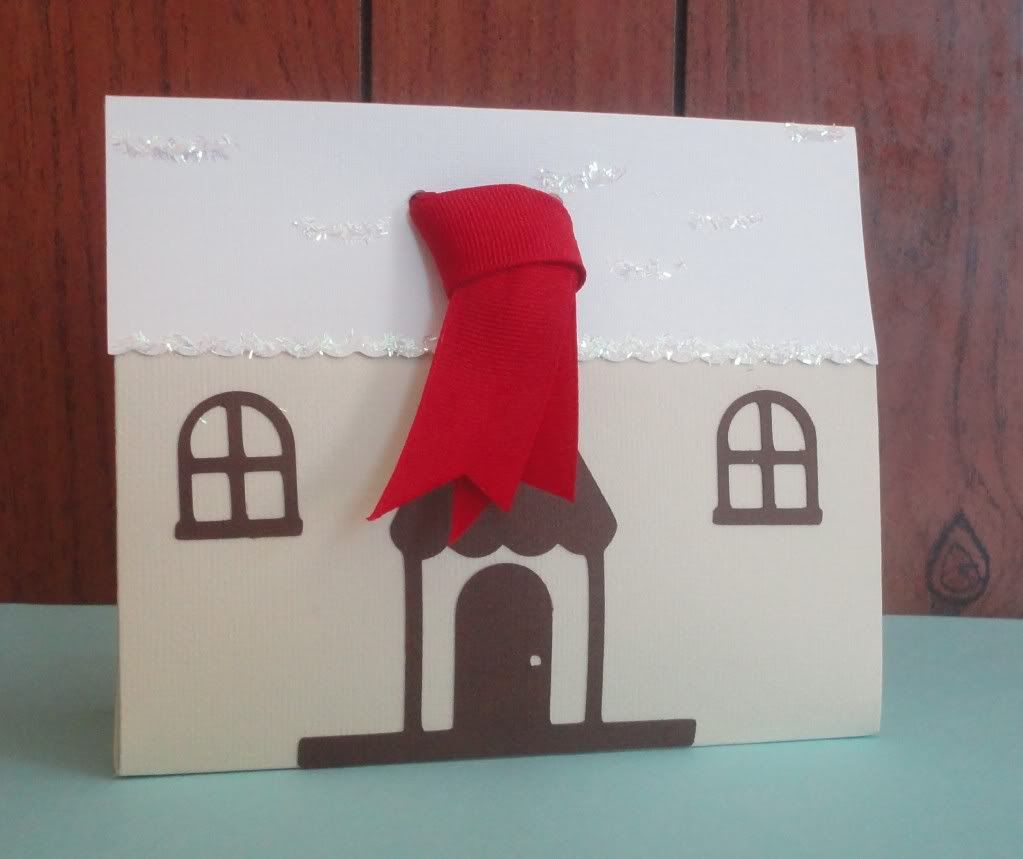 Is this not a super cute box?! The best part is that it is SO easy to make.
Start with a 12x12 sheet of cardstock.
Here comes the one tricky part.
Place your finger nail on the 5" score line. This is going to be one of the corners of your box.
Bring the end of that 5" score line/edge of the page to the 3" score line. You'll have made a diagonal fold on the inside of your box. Crease. (if you have any questions on this let me know and I'll try and get a good tutorial)
Repeat to create all four corners.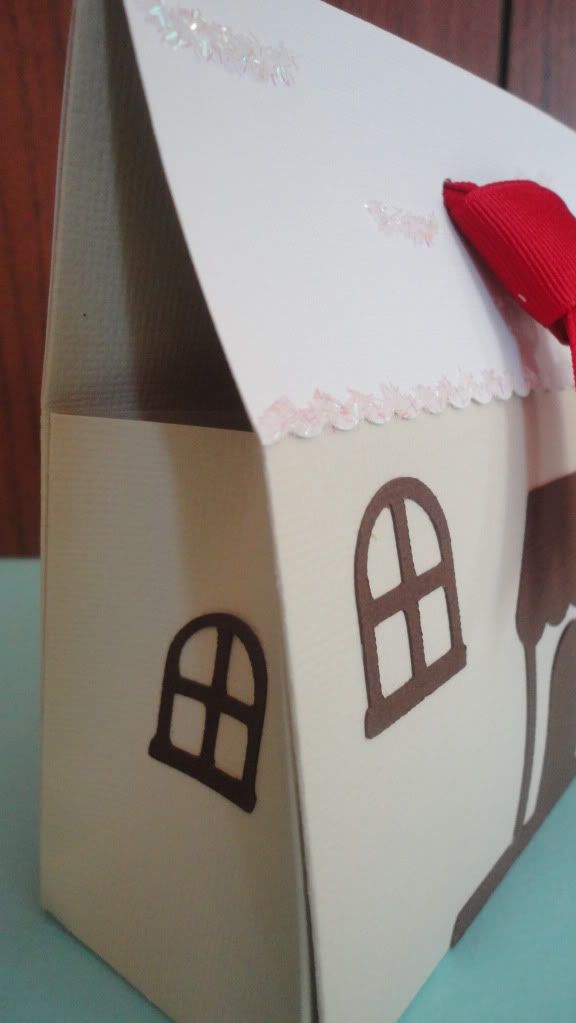 You can add glue if you would like but it's not necessary (I did glue mine).
Cut a piece of cardstock 4x6 for your roof.
Decorate your roof if you wish. I used glossy accents and course glitter.
Use April Showers to cut the door and windows at 6".
Punch holes through both the roof and the flap in the front and back.
Fill with hot chocolate packets (or gift of your choice).
Tie close with a piece of ribbon.
Make sure to become a follower and leave a comment on this and all of my other 25 Days of Christmas posts to be eligible to win my blog candy - the Gingerbread Cricut Cartridge! You can find all the details
here
(scroll all the way down).