to the Christmas Decorations Blog Hop hosted by Creations With Becka.
If you're here from
Susan's blog
, great! you're in the right place. If you happen to have just stopped by to say hi, then please join us for the whole hop (you can start
here
). Please be sure to leave a comment at each stop on the hop to be eligible to win the grand prize - a Cricut cartridge!
For my decoration today I made a centerpiece for my dining room. This was a lot of fun to make because
1) I got to do a lot of experimenting with a new-to-me product (alcohol ink) and
2) I got to sample three yummy wines (the sacrifices we make for our crafts)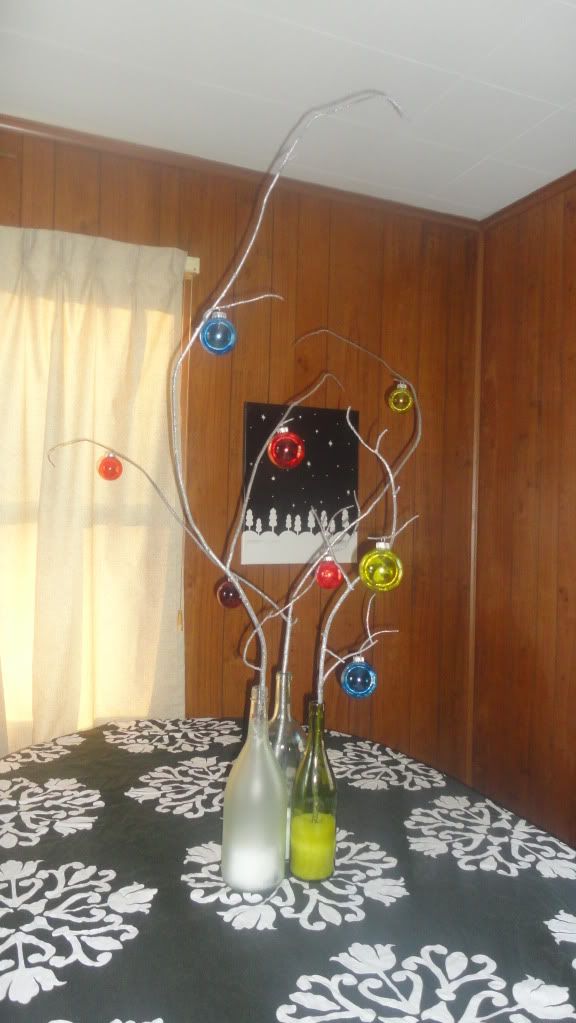 See that picture in the background, I made that too! Follow my blog to find out how.
To start I cleaned the bottles and removed the labels. After they were dried I poured some epsom salt in (found in the first aid isle at Target). The branches were found in my backyard and I spray painted them with silver glitter paint. I used two cans, this is a good use for those Michael's coupons.
I used a few different techniques on the ornaments.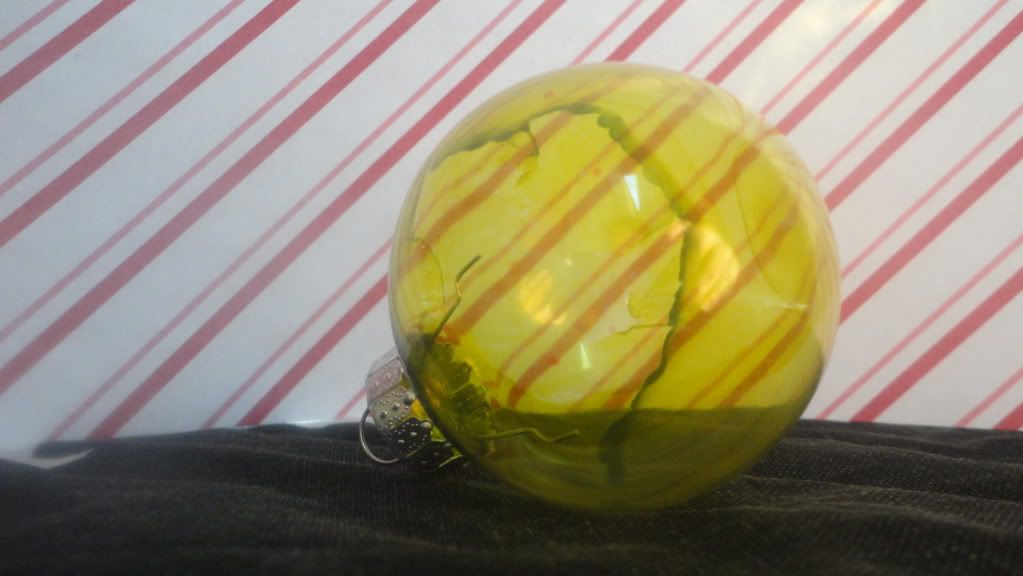 A) I dropped a few drops of alcohol ink down the inside of the ornament immediately followed by a quick burst of canned air. I continued doing this until I got an effect I liked.
B) I used my felt ink applicator and randomly placed a number of drops of ink on the applicator. All you have to do now is tap all over the ornament.
C) I squirted a small amount of ink in an ornament and swirled it around, coating the inside. I could have stopped here but I wasn't happy with the effect so I poured course glitter inside and shook it around. I could have stopped here too but decided to try option B as well (this was really unnecessary as you really can't tell).
I only had one shade of each color (watermelon, sail boat blue and citrus) but if you have multiple shades of ink you could really get some nice dimension.
I'm giving one lucky winner this stamp set from Recollections. To qualify you simply need to
1) Be a follower
2) Leave me a comment on this post
I will draw a winner on Monday (12/12) and that person will have 48 hours to contact me and claim their prize.
Here are all the stops on the hop (in case you get lost)
Remember you must comment on every stop to be eligible for the grand prize.
may I suggest you keep reading *wink* *wink*
Becka
http://creationswithbecka.blogspot.com
Oma Gloira
http://omascrafts.blogspot.com
Julie K
http://jk-littlebitofbling.blogspot.com/
Beckie Woodal l
http://justbcreativecrazy.blogspot.com
Jamie Larson
http://babyjaydensmommy.blogspot.com/
Lisa Grave
http://lisa-scrappingspot.blogspot.com/
Anna Bee
http://annabeedesigns.blogspot.com/
Crystal Kovach
http://crystal-kovach.blogspot.com
Susan
http://cricutandgrasshopper.blogspot.com/
Tonya Morgan
http://ittybittyladybugs.blogspot.com
Dana Tarchala
http://Danascraftycorner.blogspot.com
FYI the lineup has changed slightly but there are still 11 of us to stop at. Please be sure you've commented on 11 blogs so you can be eligible for the grand prize.
I'm glad you stayed with me, and I think you'll be glad too! Since it's Christmas I thought it would be nice to give a little gift to one of you! This Gingerbread Cricut Cartridge!!!
For the first 25 days of December I will be posting at least one Christmas project. All you have to do to be eligible is 1) Become a follower 2) Leave me a comment on each post during the 25 days of Christmas 3) Have a US mailing address. I will use Random.org to choose the day that I will draw the winner from and then the winner. I will draw and post the winner on December 27. That person will then have 48 hours to contact me and claim their prize. Good luck!