Welcome to Erica's Craft Room
with 25 Cricut projects a day.
Don't forget to stop by Erica's blog to see 24 more projects today....
and every day in December.
I've been wanting to do this project since last year but didn't think I had the time. When I finally took the time to sit down with my popsicle sticks and glue gun it took me no time at all. The longest part was deciding what pattern to use. You can do a quick Google search to find different shapes, copy mine or make up your own.
I left my snowflakes natural but you could paint them with either acrylic paint or spray paint (this may be the easier, quicker option).
For my sign I used page 68 of the Winter Woodland cart. I cut the words and snowflakes twice to get two different colors. The base layer is cut out of glitter paper. I used glossy accents and course glitter on the snowflakes for texture and dimension. All pieces are cut at 7". All of my cardstock is Recollections.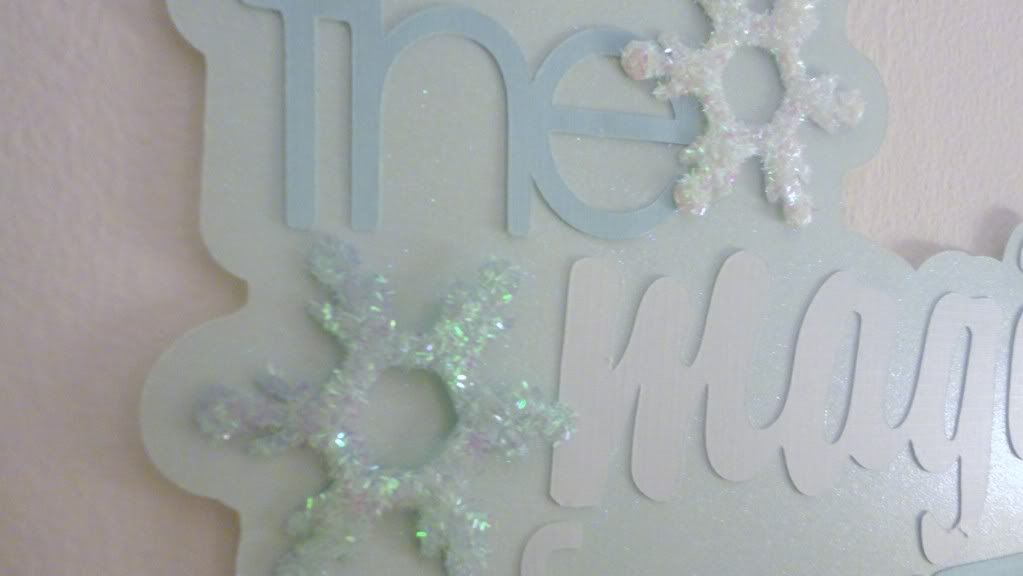 Make sure to become a follower and leave a comment on this and all of my other 25 Days of Christmas posts to be eligible to win my blog candy - the Gingerbread Cricut Cartridge! You can find all the details
here
(scroll all the way down).