Welcome to Erica's Craft Room
with 25 Cricut projects a day.
Don't forget to stop by Erica's blog to see 24 more projects today....
and every day in December.
For today's project I made a very yummy gift. It's sugar cookie sugar scrub! (feel free to ooh and aah here)
The recipe is simple and by no means exact. Start with around a cup of sugar. Add just enough olive oil to moisten the sugar - around 4 tablespoons. Throw in a splash of vanilla extract. You don't want to add too much because extract can be irritating. Mix it up, put it in a container and store it in a cool, dry place.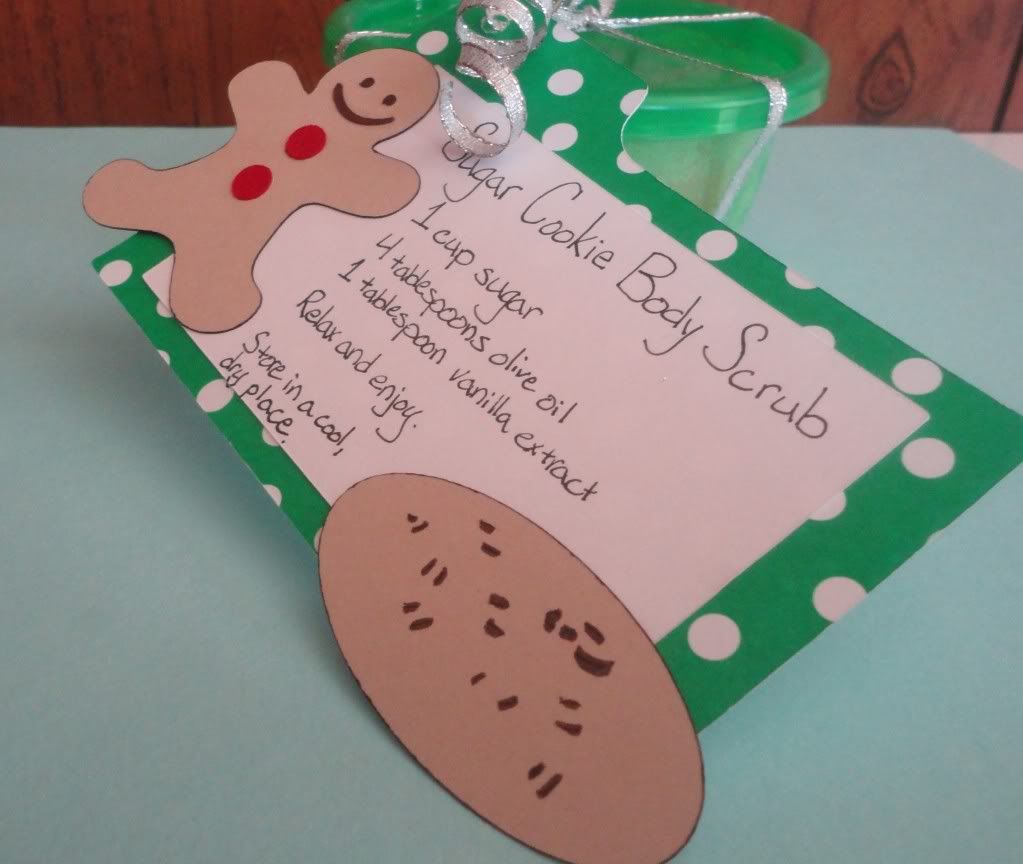 I used the From My Kitchen cart to cut the tab on page 28 at 3". The cookies are from page 65 and are cut at 2 1/2". The white piece of paper measures 2 1/2" x 4 1/4".