Welcome to Erica's Craft Room
with 25 Cricut projects a day.
Don't forget to stop by Erica's blog to see 24 more projects today....
and every day in December.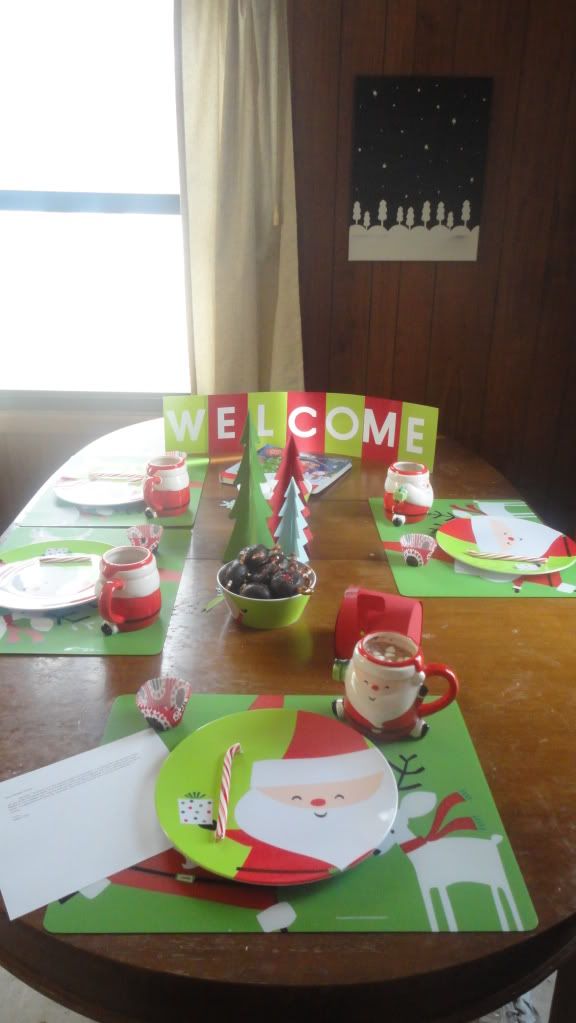 Today's theme was supposed to be kids but I couldn't come up with a good project and then life got in the way and . . . well to be honest I forgot! So here is a revisit of the North Pole Breakfast I made for my kids the day after Thanksgiving. You can find all of the details
here
.
Because this is a repeat I'm going to give you an extra entry into my blog candy giveaway for leaving a comment. If Random.org picks today or the day this project originally appeared I'll draw the winner from both days comments.
Make sure to become a follower and leave a comment on this and all of my other 25 Days of Christmas posts to be eligible to win my blog candy - the Gingerbread Cricut Cartridge! You can find all the details
here
(scroll all the way down).