Welcome to Erica's Craft Room
with 25 Cricut projects a day.
Don't forget to stop by Erica's blog to see 24 more projects today....
and every day in December.
Poinsettias and candles say Christmas time to me so for my project today I combined the two.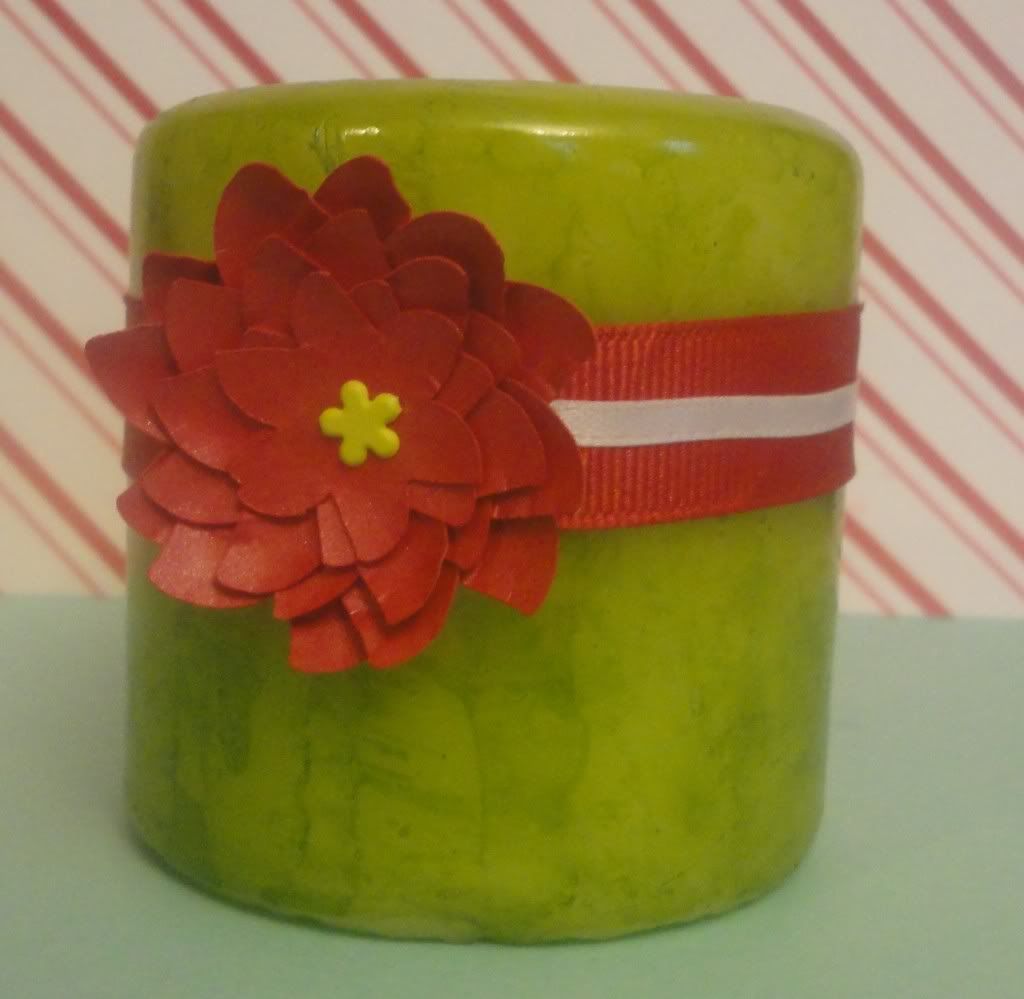 I used alcohol ink to make the candle. It was a fun process that didn't take any time at all.
Supplies:
Candle - mine was light pink to start with so color doesn't matter
Alcohol Ink - I used citrus
Plastic - this needs to be bigger than your candle - I used the plastic from an old Cricut mat but you could use plastic warp, a grocery bag, acetate, anything that the ink will sit on top of
Start by placing enough ink on the plastic to cover you candle. My candle was a 3" pillar and it took less than a teaspoon of ink. Roll you candle in the ink giving it a solid base coat. Let dry.
Once dry drip 1-2 drops of ink down the side of the candle. I only used one color but you could use as many as you want. Let dry.
To adorn the candle I used Winter Woodland and cut the poinsettia at 1 1/4", 1 3/4" and 2 1/4" twice each. I used the spoon-like tool from my Cricut tool kit and the foam to curl the petals. I then used my paper piercer to poke a hole in the center of each flower and threaded a flower shaped brad through. I also poked a hole in both ribbons and threaded the brad through those too. I used Glue Dots to secure my ribbons to my candle.
Make sure to become a follower and leave a comment on this and all of my other 25 Days of Christmas posts to be eligible to win my blog candy - the Gingerbread Cricut Cartridge! You can find all the details
here
(scroll all the way down).